Birds in Ronda - Grazalema
Within the Serranía de Ronda, around 160 bird species can commonly been seen along the year. This includes iconic birds that are hard to find somewhere else if not locally:
Bonelli's Eagle
Alpine Accentor
Spectacled Warbler
Black Wheatear
High concentration of:
Griffon Vulture
Chough
Alpine Swift
Blue Rock-Thrush
Many of the sought-after birds in Spain:
Red-necked Nightjar
Western Olivaceous, Subalpine and Orphean Warblers
Black-eared Wheatear
Golden, Short-toed and Booted Eagles
Rufous-tailed Rock Thrush
Iberian Chiffchaff
Iberian Green Woodpecker
Thekla Lark
Emblematic birds, such as:
Peregrine Falcon
Ring Ouzel
Bee-eater
Eagle Owl
Occasional presence of:
Egyptian Vulture
Rüppell's Vulture
Long-legged Buzzard
White-rumped Swift
Know more about the birds to see in Ronda.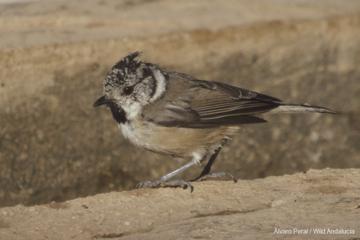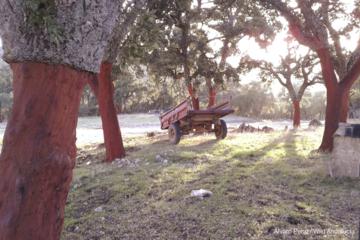 Where to find the key birds near Ronda
A simple non-exhaustive pack of hints to find your target birds near in -and near- the Serranía de Ronda:
Ronda's El Tajo cliff
A perfect place to see Chough, even from up the town. Booted Eagle, Peregrine Falcon, Eagle Owl and Lesser Kestrel can be found at the right time of the year. Red-necked Nightjar, Golden Oriole and Rock Sparrow breed. Grey Wagtail and Greater Spotted Woodpecker frequent the Guadalevín river banks.
The Sierra de las Nieves Nat. Park
It is a very big area. The woods offer lots of passerines, such as Firecrest, Crested Tit and Cirl Bunting. Further up, Ring Ouzels winter in the shrub valleys. Up in the alpine level, Rock Thrush breeds, whereas Alpine Accentor visit in winter. Golden Eagle and Griffon Vulture live in the area year round. Woodlark, Crossbill and Sparrowhawk frequent the pine and Spanish Fir (pinsapo) forests.
The Sierra de Grazalema Natural Park
Perhaps the most productive area to visit if looking for general wildlife, not only birds but also orchids and Iberian Ibex. This area is big and there are several accesible spots to visit, whereas some others require a permit. One can find here Bonelli's, Booted and Short-toed Eagles within a summer day! Chough, Black Wheatear and Eagle Owl can be seen (and heard!) year round. Egyptian Vulture has a small and unstable breeding population in the area next to Los Alcornocales Natural Park. Within this wide area, the Llanos de Líbar is a renown path to bird along near Montejaque.
The Guadiaro Valley
Many of the birds described on this chapter can be found here. But also iconic species such as Western Olivaceous Warbler, Alpine Swift, Dipper and Kingfisher. This valley can be walked easily, providing itself a bunch of amusement for the visiting ornithologist that prefers walking.
The Genal Valley
Again, this is a big area, so it is hard to resume what is best to find. Perhaps Bonelli's and Golden Eagles. Thekla Lark, Bee-eater and both Rock Thrushes can be very well observed on these peaceful hills.
The Ventilla and Abanico gorges
Our favourite spots for Golden Oriole, Little Owl, Iberian Green Woodpecker and Wryneck. Both gorges are a good idea within the warmer hours of the summer days.
The farmlands
At the right time of the year, specially in spring, the fields and rolling hills are plenty of singing passerines. The Corn Bunting sings constantly, while Serin, Greenfinch and Linnet accompany them. Red-legged Partridge and Quails can be found near Acinipo, whereas a variety of sylvia warblers can be found at the broom and gorse areas. Among them: Sardinian, Orphean, Spectacled, Western Bonelli's and Subalpine Warblers are the perfect chorus, only interrumpted by the Black-eared Wheatear, Lesser and Common Kestrel calls.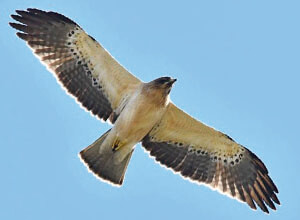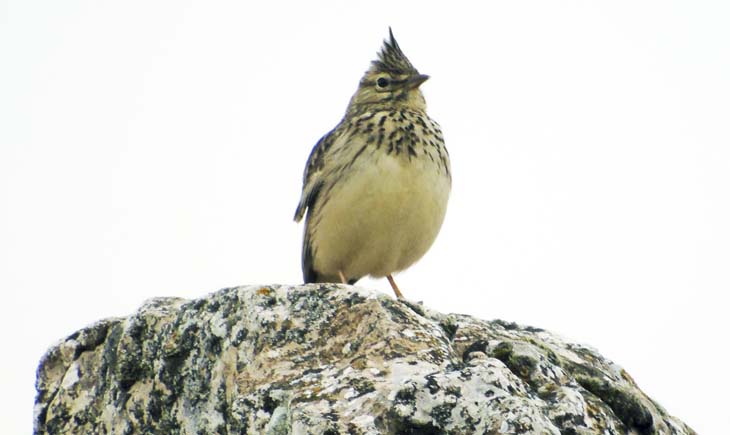 Why Ronda biodiversity is overwhelming
It is the variety of landscape and natural areas taht make Ronda's wildlife a naturalist's paradise. And this is because of:
Strategic location between the Strait of Gibraltar and inland Spain
Several arrays of mountains of different orientation
Altitudes ranging from 700 to 1400 m
Exceptionally well preserved primitive mediterranean forests (Oak and Fir)
Low population and almost no industry
Relative good amount of anual rainfall compared with surroundings
Permanent creeks and small rivers
Low-impact farming
Topography has prevented intensive olive monoculture
Variety of eco-systems: high mountain, pastures, forests, groves, scrub
No industry, one of the purest air in southern Spain