Birding in Jaén: the Sierra Mágina
We all know Birding in Jaén means raptors, and most of us would directly link the province of Jaén with the Lammergeir and the Iberian Lynx. That's a fact, the province of Jaén is the only one in the world where these 2 species live. But besides all that, the Sierra Mágina Natural Park is a hidden secret that remains unrevealed for most of the birders. My now friends Liv and Steinar -from Norway- were visiting the Costa del Sol and decided to call us and arrange a birding day trip somewhere in Andalucia where they could see raptors. They agreed to have a try on these non much known Sierras in Jaén and I can just recall the look on their faces when we saw the first raptors.
A not so far Golden Eagle flew fast and furious over the northern side of the Park, we enjoyed it for a long minute and quite soon after a Bonelli's Eagle came across us at an even closer distance. This was one of these days when raptors decide to give you good memories. Soon after, the first wheatears started to appear. The rest of the day produced Iberian Chiffchaff, Sardinian and Orphean warblers, Whitethroat, kestrels and Griffon Vulture. The views of the snow on top of the Sierra Nevada were terrific.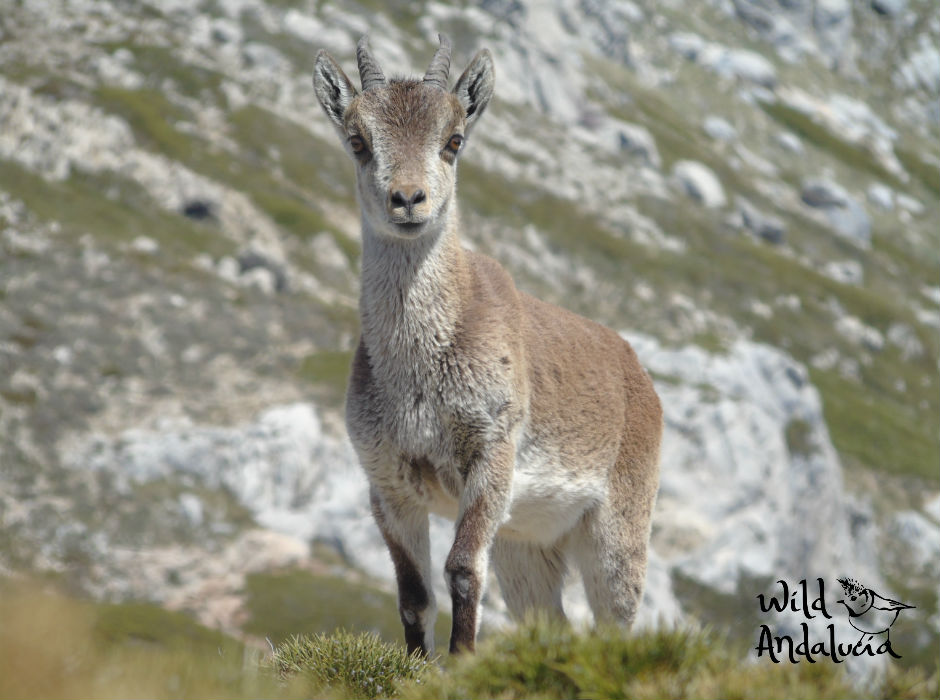 We had a great picnic at 2000 m.a.s.l. that was interrupted by a compulsory photo session to a herd of daring Iberian Ibex that were very curious about us and the hikers around. On the way back to the car, we enjoyed some lizzards and orchids. We will definately be coming back to Sierra Mágina in the automn.
If you want to birdwatch with us and enjoy a day trip like this one, just contact us on www.wildandalucia.com