Our top bird hide in Ronda, Málaga

This hide will allow you to photograph some of the most iconic mountain birds and warblers of the Serranía de Ronda, Málaga.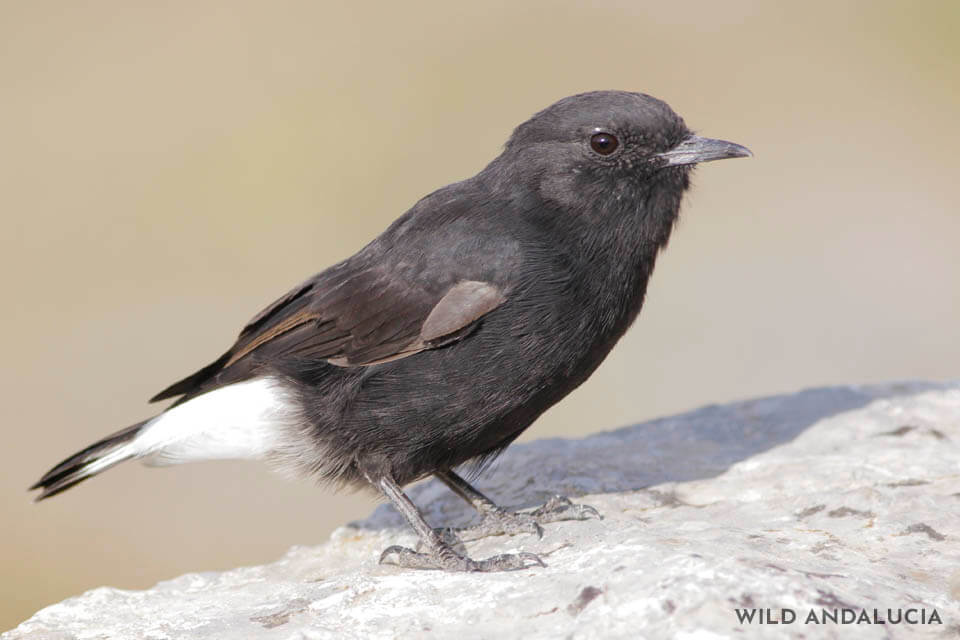 AVAILABLE: mornings all year round.
MEETING POINT: Ronda.
DURATION: 3 - 4 h.
SEATS: 2. A third person can be accomodated separately.
SHOOTING DISTANCE: 4 - 10 m. Main activity at 4.50 m.
HIDE TYPE: wood cabin with spyglass and great insulation.
FARES: 1 person 80 eur, 2 people 60 eur each.
BIRDS
Emblematic species: Black Wheatear (R), Iberian Grey Shrike (R), Spectacled Warbler (S), Rock Bunting (R), Thekla Lark (R).
Other birds: Black-eared Wheatear (S), Stonechat (R), Dartford Warbler (R), Sardinian Warbler (R), Bonelli's Warbler (S), Greenfinch (R), Goldfinch (R), Chaffinch (R), Blue Rock Thrush (R).
*R: resident species, S: summer visitor, W: winter visitor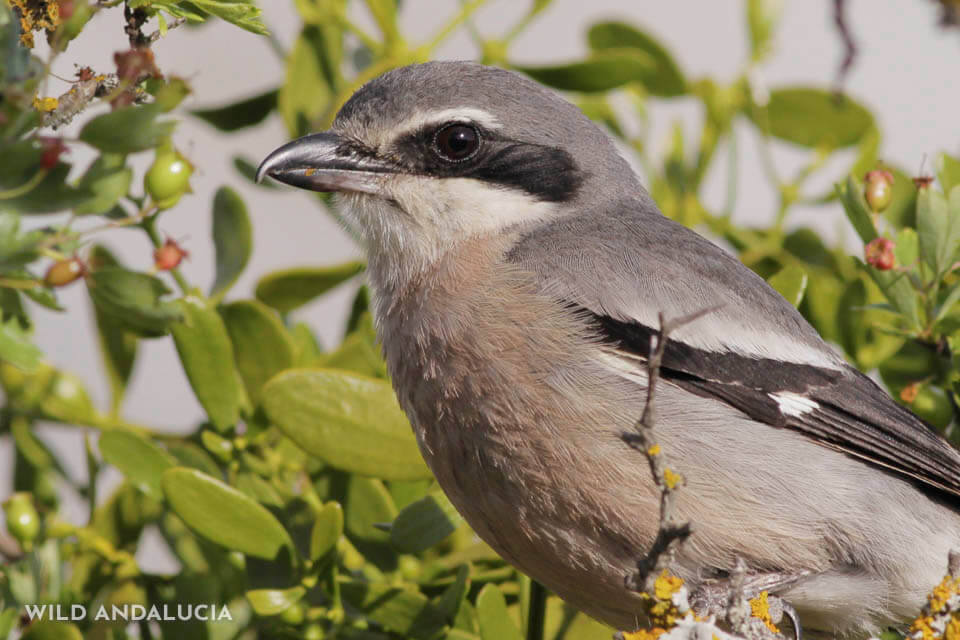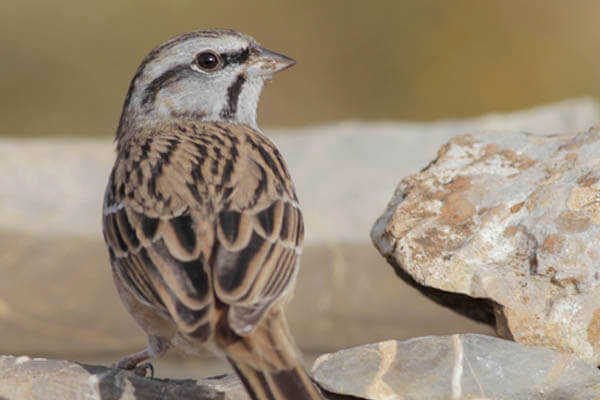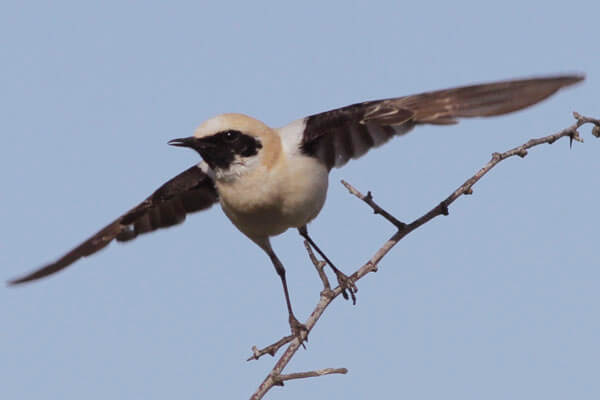 Thrushes and other passerines are expected to come and feed on the Hawthorn berries. Black Wheatear and Rock Buntings are also likely. By the end of the month the birds are actively singing for the first time in the season. It is also the coldest month in the area, so we will provide blankets and enjoy a warm coffee at start or end.
Same as in January but with good chances on the sylvia warblers hopefully this will include the recently arrived Spectacled Warbler. The first House Martins could be seen on its passage from mid  month.
Good activity expectd for it is spring and many of the birds are in breeding season. Red-legged Partridges can be heard singing not far from the hide. By the end of the month the first Swifts and Black-eared Wheatears are expected to arrive from their wintering quarters in Africa.
Spring and flowers are in full season here in April. There is high bird activity at the hide. Besides, there is passage of Booted Eagles and Bee-eaters on migration throughout the month. Whinchats might show up the last week of April, whereas Northern Wheatear are possible on passage all month long.
The vast majority of the birds are busy feeding their offspring. One can be lucky enough to get photographs of birds carrying caterpillars in their beaks. The fields are filled up with the many pinkish thistle flowers in the area. The Hawthorn that gives the name to the hide shall be white in blossom.
Another excellent month to visit this bird hide in Ronda. It's normally warm here so birds will come to drink. Even though some birds will be moulting, it is the last month to reliably photograph the interesting plumage of juvenile birds. It is also the last month for Black-eared Wheatear and Spectacled Warbler. Near the hide it is now time of the many yellow-flowered thistles and backgrounds are magnificent.
Early starts would be necessary. Although general bird activity decreases in summer, the water point should attract many birds to drink, resulting into great hide sessions.
Same as said for July but with the chance to see Bee-eaters dashing through as they migrate back to Africa. This happens throughout August but specially at mid month. Juvenile Red-legged Partridges may be heard singing.  Water is scarce in the area and the hide's water point attracts many local birds.
Similar as indicated for August, although fresher temperatures may you want to stay in the hide a bit longer. The new Hawthorn berries turn red in early September, providing food for the first birds and nice photo opportunities. Birds on passage such as Common Redstart or Willow Warbler might show up at anytime.
This month brings the first rains and the core of the wintering birds to the Serranía de Ronda. It is a good month for photography, specially at the beginning or mid month, when it is also possible to get some late migrants.
In November the birds are usually active on bright days or without rain/wind. On these days one can photograph Black Wheatear and Rock Bunting easily. Not many other species will be seen on this month.
Same as said for November, we recommend visiting just is bright days with no wind. The backgrounds are greener since early month.
Wild Andalucía offers special prices for the use of hides over several days. We work together with different companys offering other amazing photo hides and can advice and help you book their services.
We also can help you arrange your stay in the area and collection from other places.
The use of our bird hides in Ronda can be combined with other activities, both for photographers and for companions. Álvaro is also a licensed cultural guide offering walks and sightseeing trips in Ronda, the White Villages and literally all Andalusia.