A hide for sylvia warblers
Majoleto hide can be orientated towards Dartford, Orphean, Subalpine or even Spectacled Warbler. Pick the warbler you need and get fantastic photographs: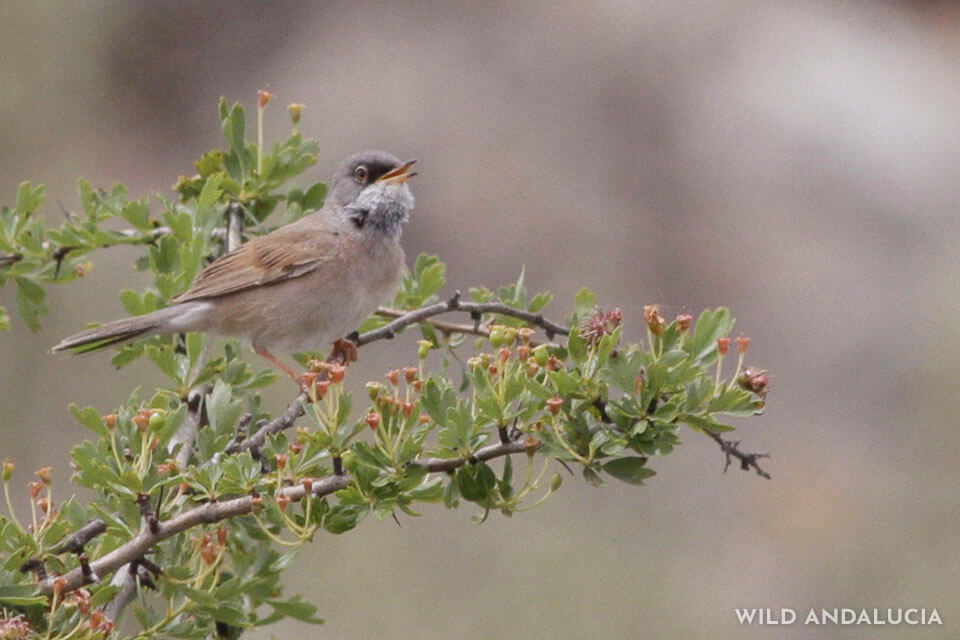 AVAILABLE: year round for Dartford or Sardinian Warblers. April to August for Subalpine, Western Orphean and Spectacled Warblers.
MEETING POINT: Ronda
DURATION: 3 h
MAX PARTICIPANTS: 2 persons
SHOOTING DISTANCE: 4 - 10 m
HIDE TYPE: individual pop up hide
ASSISTED BY GUIDE: yes
FARES: 1 person 70 eur, 2 people 60 eur each
BIRDS
The hide location is orientated towards the warbler of your choice. Orphean and Spectacled Warblers are within the most sought after species for bird photographers, and can be photographed mainly in thickets and Hawthorns. They share habitat with other species of birds but predicting which seems difficult for we keep changing hide locations often to give you the best results. Dartford Warbler constantly moves across the gorse and scrub, offering more entertainment. Some species we've come across are Stonechat, Woodlark and Thekla Lark.