Highly special local and african butterflies
Visit Sierra Nevada, Iberian's highest mountains
Explore a variety of habitats from sea level to 2700 m
Apollo, Sierra Nevada Blue, Tiger Blue, Spanish Argus, Desert Orange Tip ...
Butterflies of Spain's Sierra Nevada
A fantastic butterfly tour to discover some endemics and some rare species that occur just on this little corner of Europe! Sierra Nevada homes endemisms such as Nevada Blue and Nevada Apollo, and very localized species such as Spanish Argus or Spanish Brassy Ringlet. We'll also look for African species at the mediterranean coast, such as Desert Orange Tip and Common Tiger Blue and many other desirables.
Tour highlights
Outstanding scenery throughout. 60+ species of butterflies. Reasonable driving times daily. A single-base tour in a charming village.
We will meet in either Granada or Málaga and head towards the Sierra de Huétor Natural Park for our first butterfly walk. at short distance from Granada city. This forested limestone massif holds nice populations of Iberian Marbled White, Gatekeeper and Great Banded Grayling. We will check several spots of this protected area including a botanical garden where wll be looking for False Ilex Hairstreak and Cardinal Fritillary, among many others. We'll reach our single base for the tour in Pinos Genil in the late afternoon. We will dinner outdoors and present the upcoming tour itinerary.
What wildlife to expect
Butterflies
This is a butterfly tour that aims to enjoy a variety of endemic species/subspecies in Spain's Sierra Nevada plus some other species that only occur in very localized locations of Southeast Spain. We can expect to find +60 species. You can find a daily butterfly checklist on our last trip report. The top 10 butterflies on this tour are Apollo, Nevada Blue, Common Tiger Blue, Escher's Blue, Nevada Heath Fritillary, Spanish Argus, Spanish Brassy Ringlet, Desert Orange Tip, Cardinal Fritillary and Cleopatra.
Please note that we will NOT be looking for 3 nice species: Nevada Grayling, Andalusian Anomalous Blue and Zullich's Blue. The declining numbers of them would involve very long drives to search for them. Likewise, moths will not be covered on this tour.
Birds
Granada's birdlife is notorious and we shall enjoy nice sightings of Red-billed Chough and good numbers of Northern Wheatear. We will hear Golden Orioles and Grey Wagtails when near the Genil river as Pallid Swifts will quickly dash through the blue sky. We'll also have some chances to see Tawny Pipit, Stone Curlew, Iberian Grey Shrike and Red-rumped Swallow.
Mammals
We should come acros some of our endemic Iberian Ibex in the highest peaks. Other possible sightings, although difficult, include Wild Boar and Red Squirrel.
Other wildlife
Chances to find Perez's Frogs, Owlflies, Spoonwings and several Assassin Flyes.
Plants
Sierra Nevada will bring us an interesting array of endemic flora, such as sempervivum minutum, the carnivorous plant pinguicula nevadensis, its endemic Foxglove or the beautiful Sierra Nevada Gentians. Robust Marsh Orchid should be in full flower. You can find pictures of these in the trip reports. The day at the coast we will wander across a ziziphus lotus bushland and will also find capparis spinosa.
We guide this butterfly tour in Spain by means of Andalucía Slow Tours, S.L., a local travel agency accredited by the Spanish Tourist Board with number CIAN 297083-2.
OPEN GROUP TOUR DATES
July 14 - 20, 2024 (7 days)

* You can also book this as a private tour with guaranteed departure or on different dates
PRICES
Rates per person (2024): 950 €
TOUR PARTY
Min. 4 - max. 7 fellow travellers (1 guide)
(or max. 14 travellers with 2 guides)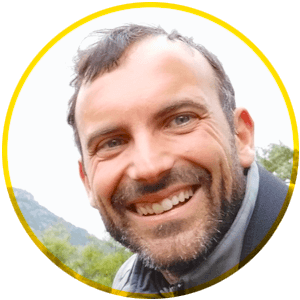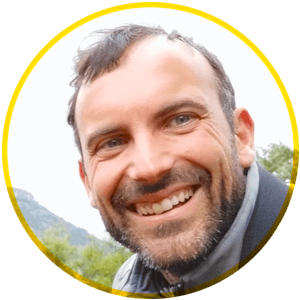 Tour leader: Álvaro Peral
WHAT'S INCLUDED
- Transfers from/to Málaga and Granada
- Transport
- Professional guiding services (in English)
- A day guided by expert Miguel Olvera
- Guidebooks and daily butterfly checklist
- Holiday report
- Accidents insurance
- All taxes and entry fees
WHAT'S  NOT INCLUDED
- Flights
- Accomodation (around 45 eur/night in single occupancy). We can help to arrange it.
- Food or drinks (around 30 eur/day)
- Personal costs
- Travel insurance
ACCOMODATION
We will be based at the river village of Pinos Genil, midway between Granada and Sierra Nevada.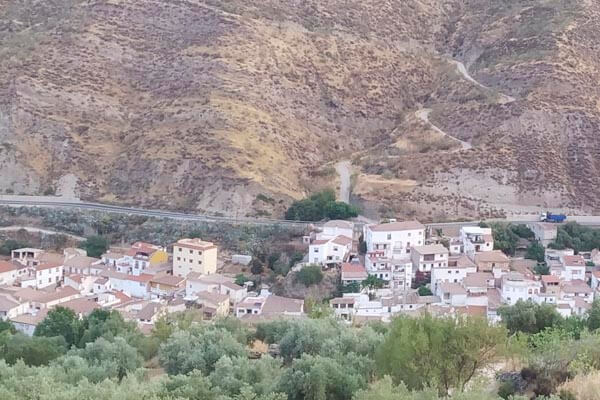 PACE
Easy-medium walks on rocky terrain. No steep ascents but moderate walking skills are needed. You must be able to hike in hot weather -around 35 ºC-.
FOOD
Plentiful breakfast at the hotel. Lunches will be mostly on local establishments in the mountain. Dinners in the many restaurants in town or at the hotel.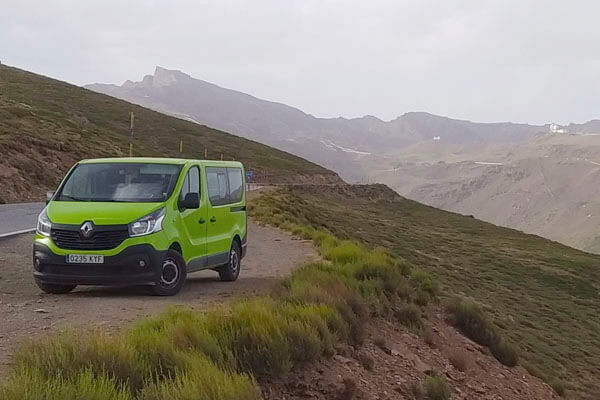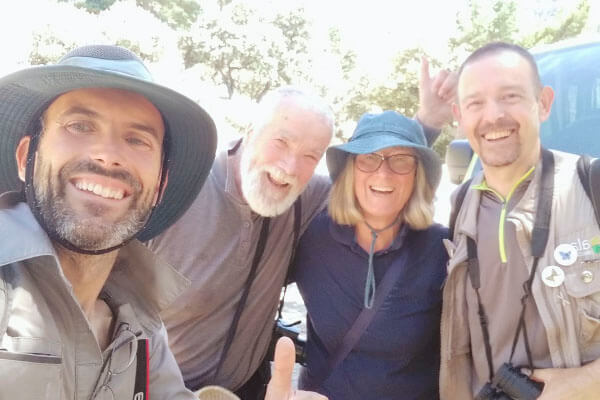 What trippers say
Just a short note to thank you most sincerely for such a super tour. Janet and I had a great time and it is a tour that we will always remember! You were great, the trip locations were great and the butterflies seen were great also. We just loved the week.

Neil Holman, 2023