Taylor made wildlife tours
We sense 2021 may bring us the chance to safely carry on with our wildlife tours in Spain. Besides our regular birding tours, you can find the following tour ideas as an inspiration: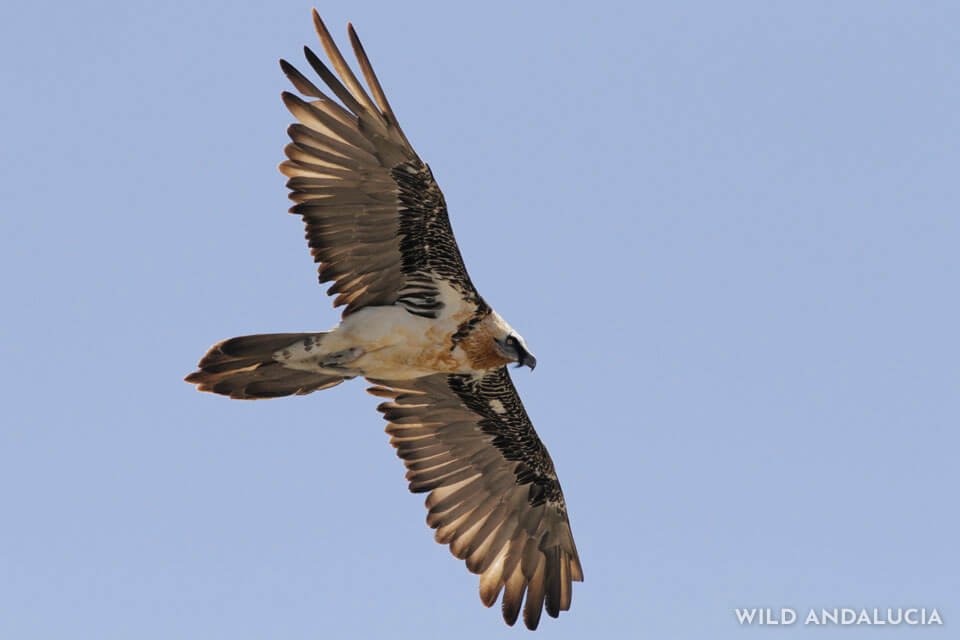 #1 THE HIDDEN ANDALUSIA
HIGHLIGHTS: a widlife tour in a wealth of habitats from the Almería's desert to the high mountain of Sierra Nevada (Granada). We'll look for Lammergeier at restricted and remote locations of the Cazorla mountains. Stunning -and easy- walks throughout the tour. Cabo de Gata's film history and staying at a cave dwelling will add a picturesque taste to this tour, which takes place far from crowds.
HABITATS: cliffs, wetlands and saltpans of Cabo de Gata, deserts of Almería, mediterranean forest of Cazorla, high mountain of Sierra Nevada.
WHEN: May and June.
LENGTH: 8 days / 7 nights. Airports: Málaga.
TOP SPECIES: Lammergeier, Trumpeter Finch, Flamingo, Red-knobbed Coot, Black Wheatear, Dartford Warbler, Chough, Crested Tit, Firecrest, Griffon Vulture, Alpine Accentor. Among the mammals, good chances on Fallow Deer, Red Fox, Mouflon and Iberian Ibex. Orchids and endemic plants of Cazorla.
EXTENSIONS: this is already a very thrilling tour, but a tour extension to the Torcal de Antequera, Fuente de Piedra lagoon and the Ronda-Grazalema area is certainly a good idea for wildlife watching at this time of the year.

#2 EASTERN CANARY ISLANDS
HIGHLIGHTS: a birdwatching tour to the islands of Fuerteventura and Lanzarote. Subdesertic and stunning volcanic landscapes. The islands home some of the best beaches in Europe, as well as picturesque villages, agave farms and vineyards. Great food and relaxed atmospehere.
WHEN: December and January. Outside these dates the winds are stronger.
LENGTH: 7 days / 6 nights. Airports: Lanzarote and Fuerteventura.
TOP SPECIES: a wealth of endemic -or nearly endemic- bird species or subspecies. Houbara bustard fuerteventurae, Cream-coloured Courser, Fuerteventura Stonechat, Ruddy Shelduck, Barbary Falcon, Barbary Partridge koenigii, Black-bellied Sandgrouse, Plain Swift, Egyptian Vulture majorensis, Great Grey Shrike koenigi, Raven, African Blue Tit degener, Berthelot's Pipit, Spanish Sparrow, Atlantic Canary, Kestrel dacotiae, Common Buzzard insularum. Barbary Ground Squirrel. Endemic reptiles: gallotia atlantica, tarentola angustimentalis.
EXTENSIONS: the great flight connections to Seville make it possible to link this tour with a very productive winter visit to Doñana and beyond.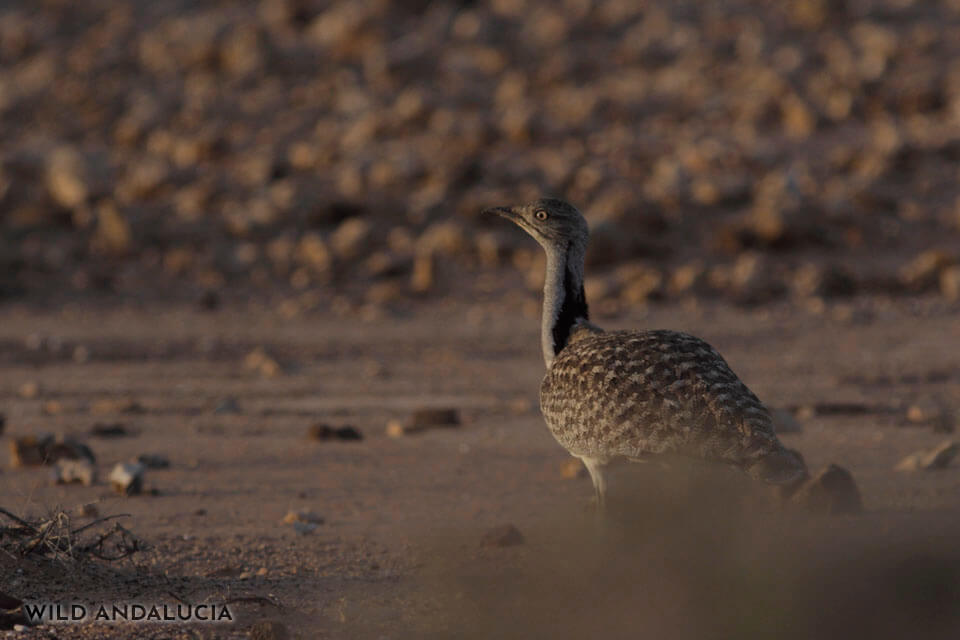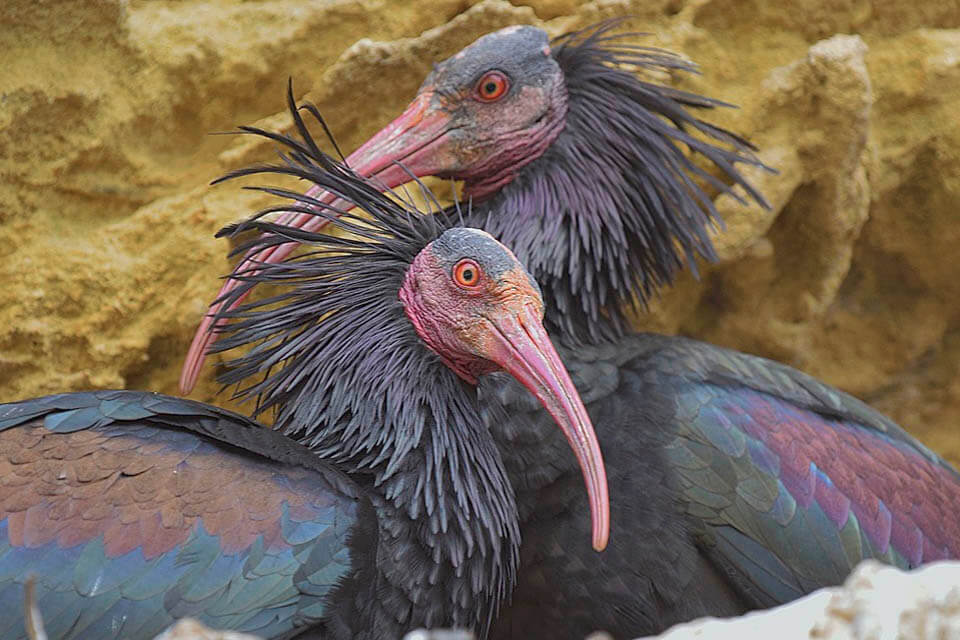 #3 THE STRAIT & DOÑANA: WELCOMING THE SPRING
HIGHLIGHTS: witness the spectacular bird migration as hundreds of raptors come at close range as they cross into Europe. Join a boat trip into the Staits, with stunning views of Morocco and chance on pelagics and cetaceans. Experiment the joys of birding at a Roman town.  Explore the best wetlands for birding in western Andalucía: Doñana and La Janda. Access restricted umbrella pine forests and plains of Doñana in 4x4.
NATURAL WONDERS: the coast of the Strait, saltpans, the sand dunes and a variety of wetlands of Doñana, the Guadalquivir river mouth, the mediterranean and umbrella pine forests.
WHEN: March and early April.
LENGTH: 9 days / 8 nights. Airports: Málaga and Seville.
WILDLIFE: +150 bird species, with chances on Northern Bald Ibis, Spanish Imperial Eagle, Black-winged Kite, Lesser Kestrel, Iberian (Azure-winged) Magpie, Hoopoe, Marbled Teal, White-headed duck, Slender-billed Gull, Audouin's Gull, Purple Swamphen, Pallid Swift, Iberian Chiffchaff. There will also be chances to see Iberian Lynx and Rüppell's Vulture (difficult). Among the cetaceans: Common, Bottlenose and Striped Dolphins and Long-finned Pilot Whale are possible.
EXTENSIONS: this tour can be linked with a bird tour to Extremadura or even northern Morocco.
#4 SPRING IN ANDALUCIA: FLOWERS, BUTTERFLIES AND BIRDS
HIGHLIGHTS: welcome to a natural history tour with a focus on plants, butterflies and birds. Enjoy orchids, irises, daffodils, butterflies and a good array of endemic plants along some of the most beautiful walks in western Andalucía. Our rambles are complemented with short guided visits to some of the most iconic white-washed mountain villages of Andalucía and to the mighty cave of La Pileta. Excellent cuisine and relaxed atmosphere.
HABITATS: a very rich array of habitats ranging from lowlands to high limestone mountains, inlcuding wetlands, scrubs and forests.
WHEN: March and April.
LENGTH: 8 days / 7 nights. Airports: Málaga.
PLANTLIFE: Orchids: in full flower orchis collina, orchis anthropophorum, orchis olbiensis, ophrys fusca, ophrys speculum, ophrys lutea. Not in flower: limodorum abortivum, ophrys tenthredinifera, orchis conica, orchis italica, himantoglossum hircinum, barlia robertiana. Irises, Daffodils and plantlife of the mediterranean forest, as its Cistus and Oaks. Other iconic species are Spanish Fir, quercus alpestris, Peony and linaria platycalyx.
BUTTERFLIES: some 15 species are expected this early, including Provence Hairstreak, Scarce Swallowtail, Moroccan Orange Tip and Spanish Festoon.
OTHER WILDLIFE: the tour can produce some 70 species of birds, plus a good array of invertebrates and a few reptiles. Iberian Ibex should be seen on several days.
EXTENSIONS: this tour can be extended on request in 1-2 days in order to cover futher habitats and species.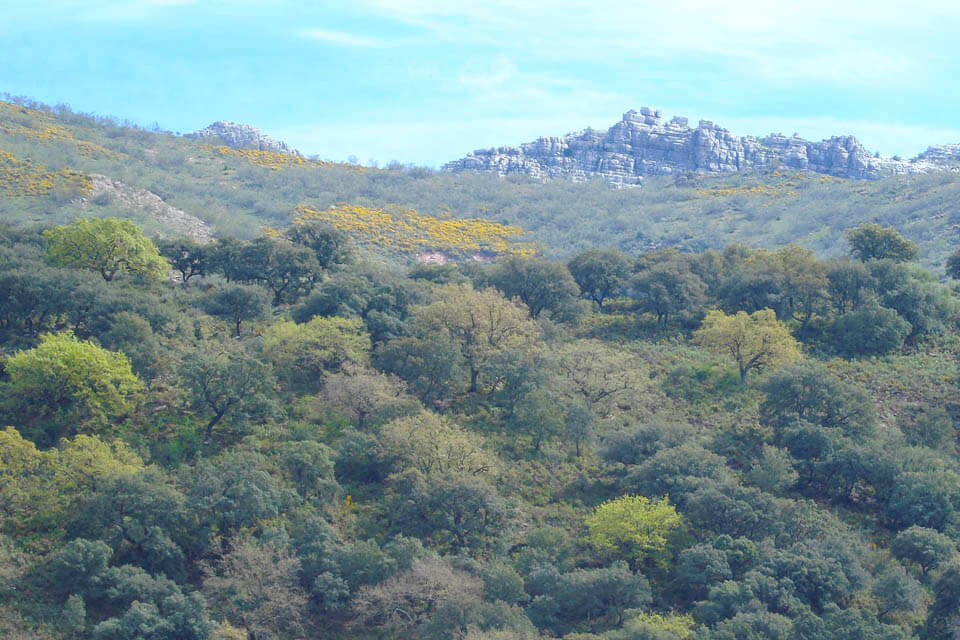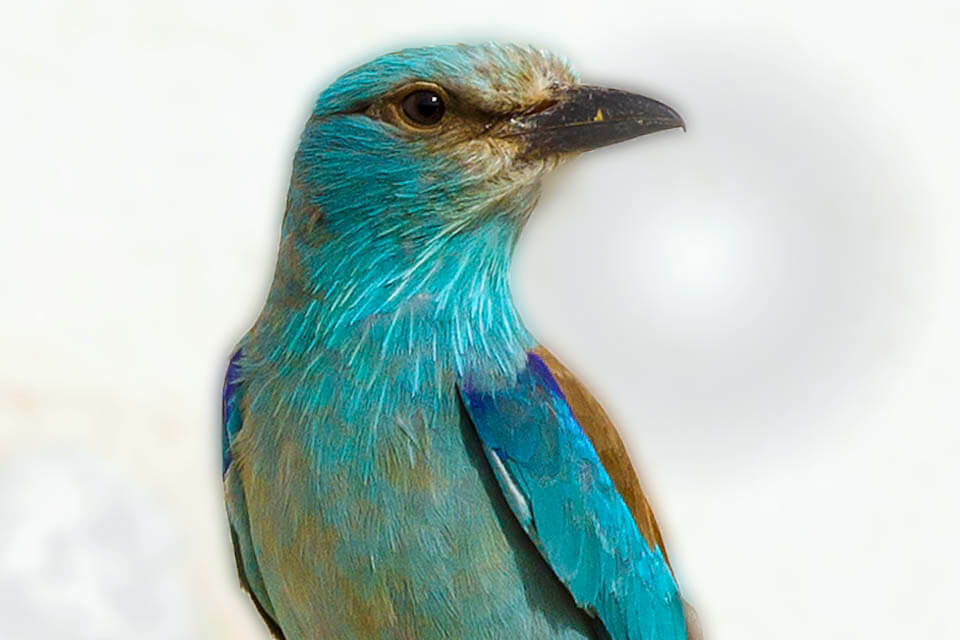 #5 SPAIN NORTH TO SOUTH: A CONTINENT WITHIN A COUNTRY
HIGHLIGHTS: excellent birding in a well established network of Natural Parks. The top birding areas in Spain at their very best time in the year for nature-watching. Flowered scenery, history and culture mixed in warm and pleasant days out.
MAIN BIRDING AREAS: the Strait of Gibraltar, Doñana National Park, Extremadura, Gredos mountains and Ronda.
WHEN: available from late April to early June.
LENGTH: 13 days / 12 nights. Airports: Málaga and Madrid.
WILDLIFE: some 160 species of birds and a wealth of other wildlife and plantlife.
#6 PHOTOGRAPHY HOLIDAYS AT THE SIERRAS
HIGHLIGHTS: a tour specifically designed for wildlife photography combining several hides and photo trips.
HIDES: 5-6 different hides with possibility to choose among some of them.
PHOTO TRIPS: 3-4 wildlife photography trips.
TOP SPECIES: Black Wheatear, Rock Bunting, Spectacled Warbler, Kingfisher/Bee-Eater, Little Owl, Buzzard, Crossbill, etc.
WHEN: best results from early February till late October.
LENGTH: 6 days / 5 nights. Airport: Málaga.
EXTENSIONS: click on the picture to know more.
We hope you find these wildlife tours appealing and we'll be looking forward to hearing from you. To request detailed itineraries and costs, please contac us by clicking the button below: