The tour for raptor migration in Tarifa
Starting with spanish specialities in one of the most beautiful mountain regions in the country, then followed by the spectacle of bird migration in the Strait of Gibraltar. This tour will bring you the best spots for the most sought-after birds in Spain and the fascinating autumn migration.
Discover the most fascinating bird migration in western Europe. Up to to 250.000 birds of prey cross the bottleneck of the Straits every autumn following the East Atlantic Flyway. This tour will take us to the most renown observatories but also to 4 natural parks of unparalleled beauty.
Day 1: Málaga and the Ronda mountains

Welcome to our Tarifa Bird Migration tour! We'll meet and welcome by Málaga international airport in the morning/noon. On this first part of the tour is dedicated to the Ronda-Grazalema area, one of the most biodiverse regions in Europe. We will be staying at the heart of the charming town of Ronda. After checking in, we will have time for our first birding adventure. The mighty limestone mountains are home to a great variey of wildlife and birds, such as Peregrine Falcon, Black-eared Wheatear, Griffon Vulture, Chough and Blue rock thrush. Join Álvaro on a welcome dinner to try the delightful local tapas.
Day 2: Grazalema Natural Park

The tour today will take us across the most beautiful landscapes of the Sierra de Grazalema Natural Park and the Ronda area, where really sought-after birds live, such as Rock bunting, Cirl bunting, Black Wheatear, Bonelli's eagle, etc. Not to mention big numbers of Griffon vultures and whatever else can follow these valleys on migration. A visit to some renown high passes promises to be very rewarding. This area is Álvaro's local patch since 2017 and you will discover why. We will enjoy not just a varied bird list today, but we'll also discover other fascinating aspects of the andalusian natural history. We'll enjoy a traditional lunch will take place at a local bar in the park. We'll walk along an ancient mediterranean forest with Cork Oaks and will also see the endemic Spanish Fir. There will be chances to come across Iberian Ibex. Be ready for a scenery that will take your breath away throughout the day!
Day 3: Genal valley and Tarifa watchpoints

After breakfast, we will drive along one of the most beautiful valleys in Andalucía, the Valle del Genal. This is a natural flyway towards the Strait, so its very scenic road will provide a few stopovers to check amazing views with great chances to see birds heading towards the Strait -just like us-. From today on, we will be staying near Tarifa, boundary between two continents and two seas. Once at the Strait Natural Park, we will check the best viewpoints for bird migration between the rock of Gibraltar and Tarifa. The spectacle of bid migration is just served! The wind direction is essential to choose a good observatory, and we may move from one to another if the winds change.
Day 4:  Tarifa bird migration at its best

If the winds are favourable we will dedicate most of our day to watch the bird migration from the best bird observatories in the Parque Natural del Estrecho de Gibraltar. The core of the migratory birds of the day will be dozens if not hundreds of soaring birds such as Honey Buzzards, Short-toed and Booted Eagles and White Storks. On this relaxed part of the tour we will have good chances of watching some Egyptian Vultures and Black Storks too.  Today we will also be part of the crew in a boat trip to see the cetaceans of the Strait. This watching tour takes 2 h and will take us midway between Spain and Morocco. It should allow us to see groups of Pilot Whales and one or even more species of Dolphins -Common, Bottlenose or Striped-. Possible birds on this mini pelagic trip are Cory's Sheaerwater, Pomarine and Great Skuas, Sandwich and Black Terns and, with luck, Balearic Shearwater.
Day 5: Birding the Strait's coast and mountains

Today there is a wide array of interesting spots to check at very short distance from our hotel. After breakfast we will head to a renown tidal creek where lots of migrant birds are likely to gather: Los Lances beach. This is an important stopover for waders and shorebirds, but we can expect Storks and Sparrowhawks migrating overhead. We'll have chance to see Crested and perhaps the elusive Lesser Short-toed Larks on a nice little walk. Today we'll have lunch at a local stablishment not far from the sea. Later on we will visit the astonishing Roman town of Baelo Claudia, which will offer us a chance to birdwatch in an unparalleled historic scenery. There is a pair of Black-eared Wheatears and some Red-rumped Swallows that usually breed there. Moving on, Álvaro will take us into the mountains and we will enjoy another short walk as we head towards a Griffon Vulture colony. Crag Martins and the impressive Monarch butterfly are also possible here. We will also have time to enjoy views over the impressive sand dune of Bolonia.
Day 6: La Janda lagoon and Mr Bald Ibis

Another great day for birders! Today we will visit La Janda lagoon. This was the largest lagoon in Spain before it was drained to grow rice. Still a magnificent area to watch both local a migratory birds,  one can come across literally everything in here! Remarkable raptors such as Spanish Imperial Eagle, Black-winged Kite and even Bonelli's eagle can be seen. A wide array of waterfowl and egrets, as scores of Storks roost in this area waiting for favourable winds to cross to Africa. Today luch will be a leisurely picnic in a nice location. Purple Swamphen and Red-necked Nightjar are also possible sightings in La Janda. After some good birding, we will carry on to see one of the most fascinating birds in Spain, the Northern Bald Ibis. If time allows, we'll stop and scan the marshlands of Barbate, where we may encounter the charismatic Collared Pratincoles that breed there besides Audouin's Gull and Stone Curlew.
Day 7: Tarifa to Málaga airport
Early start for some local mig-birding (time allowing) before travelling back to the airport in Málaga, where unfortunately the tour ends. But don't worry, we will meet again next year if you'd like to know the birds of Morocco!
Open group tour dates:
17 - 23 Sept 2024 AVAILABLE
Or query us for this tour privately here.
Private tours have a different rate.
---
Prices 17-23 Sept 2024:
Rates per person sharing: € 1700
Single supplement: € 350
---
Tour party:
Min. 4 - Max. 7 fellow travellers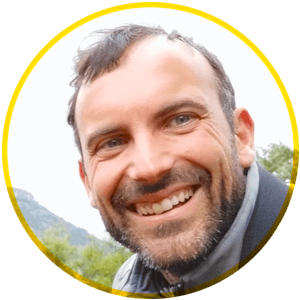 Your guide: Álvaro Peral
Included:
- Transfers from/to Málaga area
- 6 nights accommodation in two nice quality hotels
- Transport in modern air conditioned vehicles
- All meals from lunch on the first day till breakfast on the last
- Services of professional birding guide fluent in English
- Accident and liability insurance
- Daily bird checklists
Not included:
- Flights. Many companies operate daily flights to Málaga international airport
- Drinks at dinner, extra drinks and personal costs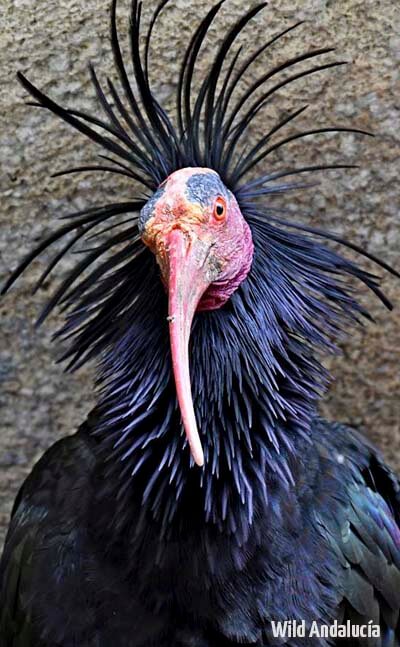 Target wildlife

Birds: around 120 species expected, among them Black Wheatear, Blue Rock Thrush, Bee-eater, Spanish Imperial Eagle, Glossy Ibis, Black-winged Kite, Bonelli's Eagle, Peregrine Falcon, Northern Bald Ibis, Cattle Egret, Crested Lark, Spotless Starling, Serin, White Stork, Black Kite, Honey Buzzard, Booted Eagle, Short-toed Eagle, Griffon Vulture, Egyptian Vulture, Black Stork, Lesser Kestrel, Montagu's Harrier. Possibility of Rüppells Vulture, White-rumped Swift and Red-necked Nightjar.
Mammals: Iberian Ibex, Egyptian Mongoose.
Reptiles: Large Psammodromus, Spiny-footed Lizard, Andalusian Wall Lizard, Moorish Gecko.
Butterflies: Monarch, Two-tailed Pasha,  Spanish Festoon, Cluded yellow, Swallowtail, Striped Grayling.
Plants: Spanish Fir, Cork Oak, Gall Oak, Holm Oak, Stone Pine, Wild Olive, Carob, Asplenium Ceterach, Lentisc, Echium boissieri, Sea Onion.
Other wildlife: Uca tangeri, Brachythemis impartita, Empusa pennata.
Important note: the tour itinerary is subjected to changes at any moment due to wind conditions. Your guide will tackle the schedule according to the recent weather forecast and will decide the order of the visits to maximize the sightings of migratory birds.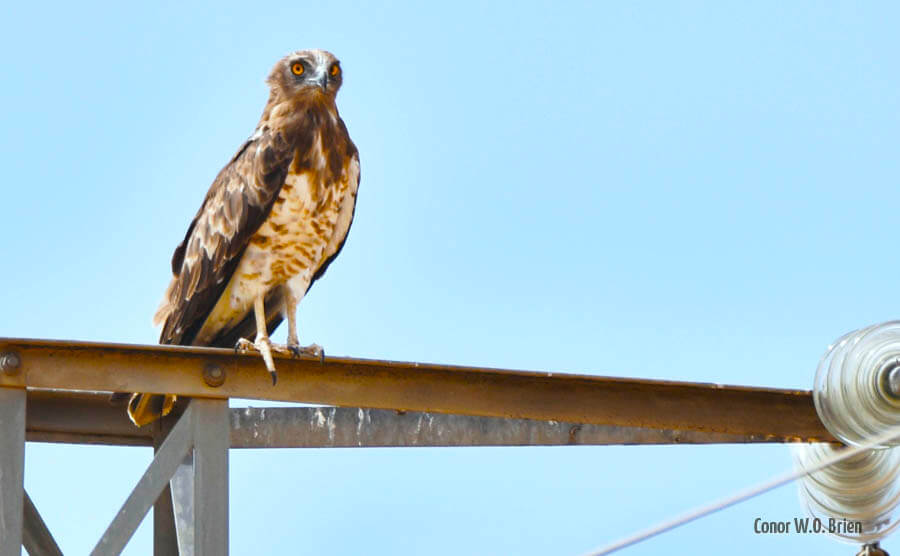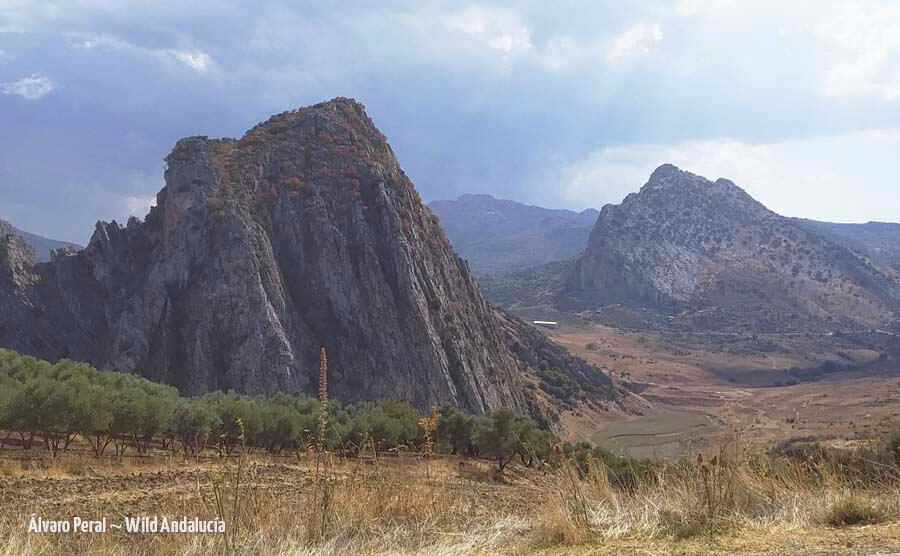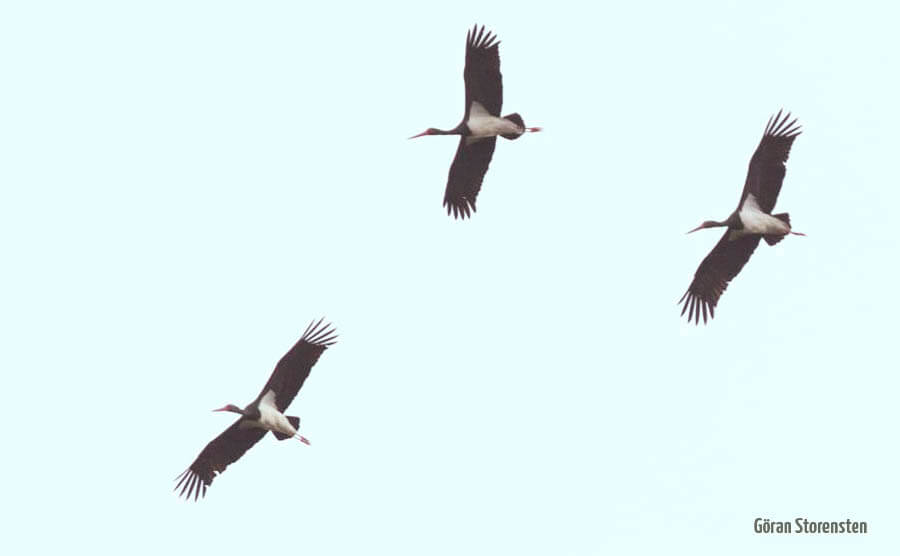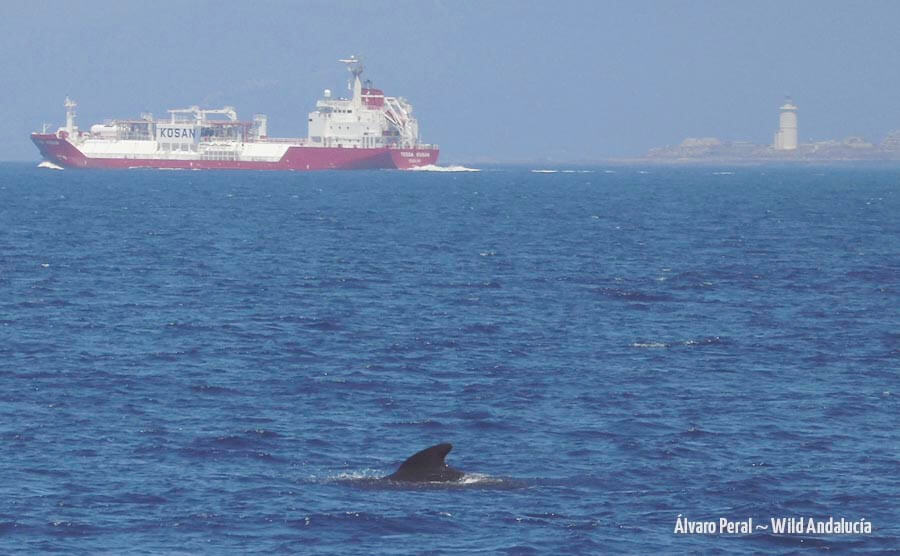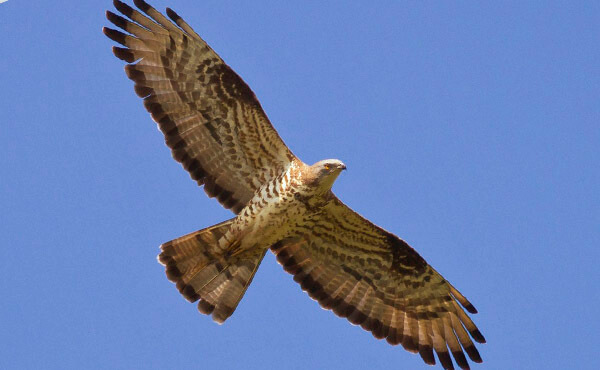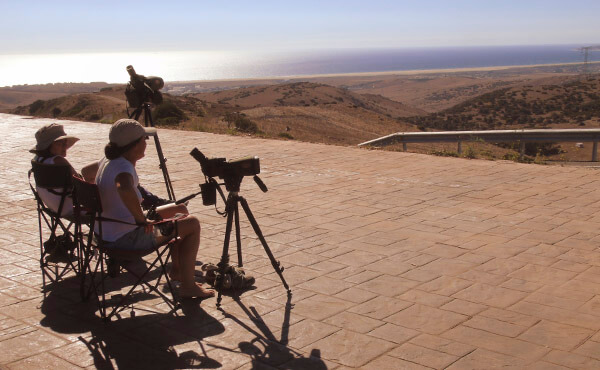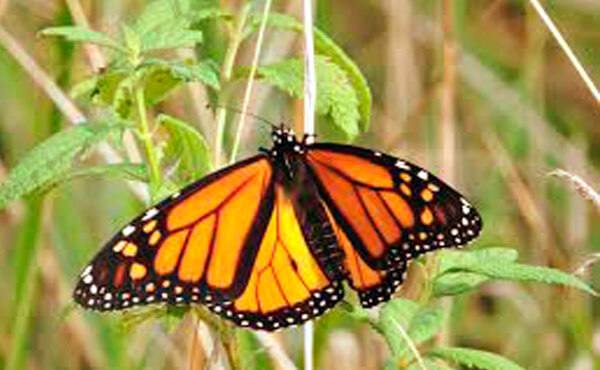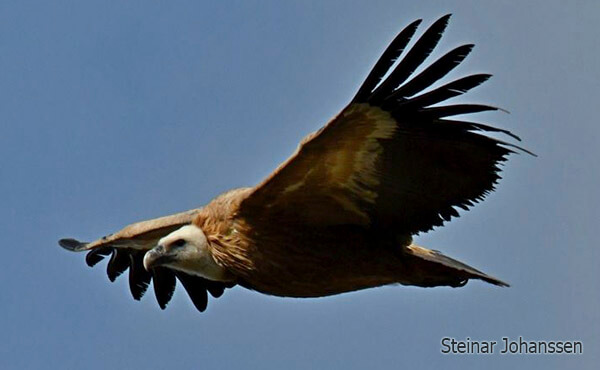 Why choosing this tour
We have designed this Tarifa Birding Tour to maximize the number and quality of migratory bird sights, specially raptors. The tour is complemented with a couple of journeys dedicated to the birds in the mountains of Ronda-Grazalema, which will also add a decent number of species that can't be found in the Straits. The path of this tour is suitable for all types of birders and include some -although limited- touristic sightseeing. The clock for migration is ticking, don't miss this spectacular phenomenon clicking here.
We guide this birding tour by means of Andalucía Slow Tours, S.L., a local travel agency accredited by the Spanish Tourist Board with number CIAN 297083-2.