The tour for raptor migration in Tarifa
Starting with spanish specialities in one of the most beautiful mountain regions in the country, then followed by the spectacle of bird migration in the Strait of Gibraltar. This tour will bring you the best spots for the most sought-after birds in Spain and the fascinating autumn migration.
Day 1: Málaga and the Ronda sierras

Meet and welcome at Málaga international airport. We will enjoy en-route birding towards the Serranía de Ronda, to target some top birds of these mighty limestone mountains, such as Black-eared Wheatear, Griffon Vulture, Chough and Blue rock thrush. Accomodation in the Ronda area.
Day 2: Grazalema Natural Park

Be ready for a scenery that will take your breath away. The tour today will take us across the most beautiful landscapes of the Sierra de Grazalema and the Ronda area, where really sought-after birds live, such as Rock bunting, Cirl bunting, Peregrine falcon, Eagle owl, etc. Not to mention big numbers of Griffon vultures and whatever else can follow these valleys on migration. This area is Álvaro's local patch on these days and you will discover why. Accomodation in the Ronda area.
Day 3: Genal valley and Tarifa watchpoints

After breakfast, we will drive along one of the most beautiful valleys in Andalucía, the Valle del Genal. A very scenic road will provide a few stopovers to check amazing views with great chances to see birds heading towards the Strait -just like us-. Accomodation in the Strait of Gibraltar area. Once at the Strait, we will check the best viewpoints for bird migration between the rock of Gibraltar and Tarifa. Accomodation in the Strait.
Day 4: Barbate and Roman town

After breakfast we will head to a renown beach where lots of migrant birds are likely to gather: Los Lances. Later on we will visit the astonishing Roman town of Baelo Claudia, which will offer us a chance to birdwatch in an unparalleled historic scenery. After lunch, Álvaro will take us into the mountains, offering a good chance to see raptors about to migrate south. Accomodation in the Strait.
Day 5: Tarifa area and boat trip

On this day we are going to focus on the very Strait of Gibraltar, starting on a magnificent shore known as Los Lances, where seabirds and waders will be on passage. Of course we won't miss top watchpoints for birds during the journey, which will take us back to Tarifa to enjoy a boat trip in which we will have chances to see pelagic birds and several species of cetaceans (fingers crossed for the Killer whales!). Accomodation in the Strait.
Day 6: La Janda lagoon and Vejer de la Frontera
Great day for birders! Today we will visit the laguna de la Janda, which Álvaro likes to compare with a mini Doñana, and it really is! We can come across literally everything here. This spot is a great stopover for many birds on migration, specially waterfowl. This former lagoon is now a set of rice fields where raptors such as Spanish Imperial Eagle and even Bonelli's eagle can be seen. After some good birding, we will enjoy a guided tour in the white-washed village of Vejer, from where we will enjoy great views of the "comarca" de la Janda. Accomodation in the Strait.
Day 7: Tarifa to Málaga airport
Early start for some local birding before travelling back to the airport in Málaga, where unfortunately the tour ends. But don't worry, we will meet again next year!
We have designed this Tarifa Birding Tour to maximize the number and quality of migratory bird sights, specially raptors. The tour is complemented with a couple of journeys dedicated to the birds in the mountains of Ronda-Grazalema, which will also add a decent number of species that can't be found in the Straits. The path of this tour is suitable for all types of birders and include some -although limited- touristic sightseeing. The clock for migration is ticking, don't miss this spectacular phenomenon clicking here.
We guide this birding tour by means of Andalucía Slow Tours, S.L., a local travel agency accredited by the Spanish Tourist Board with number CIAN 297083-2.

Tour dates
Several dates in September
Prices
Rates per person sharing: € 1400 / £ 1220

* Pounds Sterling is given as an estimate. All prices have to be paid in Euros
Single supplement: € 170 / £ 150
Tour party
Min. 4 - Max. 6 fellow travellers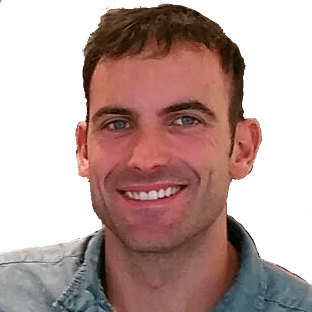 Your guide: Álvaro Peral
What it is included
- Transfers from/to Málaga airport
- 6 nights accommodation in nice quality hotels
- Transport in modern air conditioned vehicles
- All meals except lunch on the first day and dinner on the last
- Services of professional birding guide fluent in English
- Travel insurance
- Our detailed Roadbook including bird checklist
- Tour Souvenir
What it is not included
- Flights. Several companies operate daily flights to Málaga from several UK airports
- Extra drinks and personal costs
Target birds in Tarifa

Residents: Spanish Imperial Eagle, Glossy Ibis, Kestrel, Black-winged Kite, Bonelli's Eagle, Peregrine Falcon, Cattle Egret, Crested Lark, Audouin's Lark, Spotless Starling, Serin.
On passage: White Stork, Black Kite, Honey Buzzard, Booted Eagle, Short-toed Eagle, Griffon Vulture, Egyptian Vulture, Black Stork, Lesser Kestrel, Montagu's Harrier, Rüppells Vulture, Little Swift, Osprey, White-rumped Swift, Red-necked Nightjar.