Costa del Sol Birding Tour, the best birding holidays in Southern Spain
The best bird watching holidays in Southern Spain. A single-base bird tour that covers the best birding in Andalucía while being based in the charming town of Ronda. Stunning scenery and some 120 bird species without long drives.
Day 1: Málaga airport - Guadalhorce river mouth
Meet and welcome at Málaga airport. Then we will visit the nearby mouth of the Guadalhorce river, a paradise for waders and a perfect enconter between waterfowl and sea birds. The White-headed duck will be a marvelous first tick on our birdlist, and so for Greater Flamingo, Black-winged Stilt, Booted Eagle and probably Slender-billed Gull. Accomodation and dinner in Ronda.
Day 2: Laguna Fuente de Piedra - Torcal de Antequera
Today we will visit the Fuente de Piedra lagoon, the biggest flamingo colony and also the 2nd biggest salty lagoon in Spain. Depending on the time of the year and water level, we can birdwatch in the surrounding farmlands, where we may see Stone Curlew, Lesser Kestrel and Calandra Lark. On the other hand, the Torcal de Antequera is a totally different rocky environment, where the karst formation and high altitude will be home to Blue Rock-Thrush, Black-eared Wheatear and Rock Bunting. The variety of birds for this day just takes your breath away!
Day 3: Limestone Sierras of Teba - El Chorro Gorge
We can ensure this will be our Vulture day within the Costa del Sol Birding Tour. We will visit incredible cliffs and mountains, a great spot to watch birds of prey including a big Griffon Vulture colony. The turquoise colour of the 3 lakes nearby will add a superb scennery to this raptor hotspot. Peregrine falcon, Alpine Swift, Hoopoe and, with some luck, Bonelli's Eagle will add a great ending to this journey.
Day 4: Ronda gorges and farmlands

Early morning birdwatch session across unspoilt landscapes, home to raptors such as and Short-toed and Booted eagles. Great opportinities for bird photography. Common sights year round are Black Wheatear, Blue Rock Thrush and Rock Bunting. Free afternoon to explore the charming city of Ronda. Touristic information will be provided. For those who would like to keep collecting beautiful sceneries, several hiking paths will be suggested.
Day 5: Osuna Steppes
The farmlands in Osuna and its lagoons are a vast Important Bird Area that holds a rich variety of steppe birds and raptors. We will cross our fingers to see the last populations of Great Bustard in Andalucia. Summer is the best time to add incredible birds to our list, such as Roller, Red and Black Kite, Bee-eater and Lesser Kestrel. Steppe birds like Stone Curlew, Calandra and Crested Lark and Red-legged Partridge are a safe bet when birding in Osuna.
Day 6: Ronda - Grazalema Mountains

This journey will be the jewel of the crown in the Costa del Sol Birding Tour. The mountain range in Ronda and Grazalema is considered one of the most charming landscapes of Andalucía. Its still wild landscapes are the perfect home to raptors including Peregrine Falcon, Short-toed and Booted Eagle. We will end up the journey at the top of the impressive Ronda Gorge, while watching the sunset, closely watched over a Choughs colony. Update your birdlist and join us in the evening to taste the outstanding wines of Ronda!
Day 7: Ronda - Málaga airport
Early start for some birding before travelling back to Málaga airport where the tour ends.
We have designed the Costa del Sol Birding Tour to bring you the best birding experience while based in the charming city of Ronda. The average driving time to the birding hotspots is just slightly more than 1 hour and the variety of sceneries and birdlife will just take your breath away. We choose family-run local bars to enjoy all andalusian traditional food. Birds, orchids, Ibex, reptiles, fossils and flowers waiting for you on our most famous tour! Grab your binoculars and join Álvaro on this tour clicking here.
We guide this birding tour by means of Ruta Cero Tours, S.L., a local travel agency accredited by the Spanish Tourist Board with number CIAN 296645-2.

Open group tour dates
Apr 29 - May 5, 2024 FULL
2025 dates TBA
Or query us for this as a private tour outside the dates above.

Prices 2024:
Rates per person sharing: € 1500
Single supplement: € 250
Tour party
Min. 4 - Max. 7 birders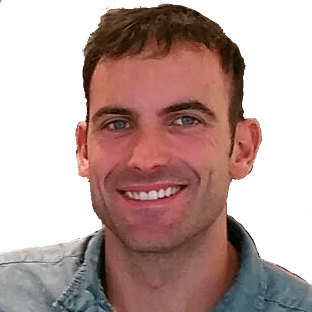 Your guide: Álvaro Peral
What it is included
- Airport transfers from/to Málaga meeting point
- 6 nights accommodation -country inn or nice quality hotel
- Transport in modern air conditioned vehicles
- 6 breakfasts, 6 lunches and 6 suppers
- Professional birding guide fluent in English
- Accident insurance
- Wine tasting evening
- Our detailed Roadbook including bird checklist
What it is not included
- Flights
- Extra drinks and personal costs
Booking conditions
Please query us to know booking conditions, payment procedure and cancellation policies for this tour
Target birds in this tour
Residents: Griffon Vulture, Great Bustard, Chough, Spanish Sparrow, White-headed Duck, Black-winged Stilt, Greater Flamingo, Thekla Lark, Peregrine Falcon, Kestrel, Blue rock-Thrush, Rock Bunting, Rock Sparrow, Sardinian Warbler, Fan-tailed Warbler, Crag Martin
Winter: Crane, Cormorant, Ring Ouzel, Merlin, Song Thrush, Meadow Pipit, Chiffchaff
Summer: Bee-eater, Black-eared Wheatear, Roller, Short-toed Eagle, Alpine Swift, Subalpine Warbler, Red-rumped Swallow, Woodchat Shrike, Red-necked Nightjar, Booted Eagle
The CDS Bird Tour in numbers:
Our Costa del Sol Birding Expedition in late March 2018 produced 120 different species of birds, 4 orchids and great views of Iberian Ibex.
The tour in late May 2019 produced 119 different species of birds, 8 species of reptiles and again excellent views of Ibex.
Who knows what our upcoming tour will bring us!