A top bird tour focused on iberian specialities
A very complete birdwatching tour in Europe in winter
Eagles, Vultures, Sandgrouses, Bustards and many Iberian top birds
Birding Castilla-La Mancha
La Mancha region south of Madrid has the largest plains in Spain. The wetlands of La Mancha húmeda together with the low mountains of Sierra Morena and the Montes de Toledo add an important variety of wildlife. The area overall is sparsely populated and the area is rich in birdlife. This tour aims to get you close to all the Iberian specialities, including interesting arrays of birds of prey, steppic species and waterfowl.
Today we'll be birding at some of the famous plains of Don Quixote. La Mancha region homes Spain's largest platoons, so we'll make good use of our spotting scope! There is a good variety of steppic birds to look for, perhaps being Great and Little Bustard the most iconic species of the day. Pin-tailed and Black-bellied Sandgrouses will also be possible today. There will be good chances on the endemic Iberian Grey Shrike and Eurasian Hoopoe.
The day will also take us into some low mountains to look for Black Wheatear and Golden Eagle. To top up the day, we'll make a short promenade into the iconic village of Almagro.
This is perhaps Álvaro's favourite day of the tour as he grew-up enjoying his weekends wandering this vast region.
Scenery and habitats
In any of our week tours we visit as many nature reserves as here. From wetlands to mountains, and from steppes to dehesas, including volcanic hills and large plateaus, the scenery is itself a tour highlight. In addition to some Important Bird Areas, we'll visit:
Cabañeros National Park
Tablas de Daimiel National Park
Valle de Alcudia y Sierra Madrona Natural Park
Time allowing, we'll also include a visit to the picturesque village of Almagro, right at the heart of the land of Don Quijote, the man of La Mancha.
What wildlife to expect
Birds
Birds are the main focus of this winter tour and we'll aim to get over 100 species. It is not the total number but the high number of our "nearly endemics" that make this a very interesting tour. Vultures, Eagles, Sandgrouses, Bustards, Larks and Ducks are the top families of birds in central Spain.
Mammals
Cabañeros is known as the "Spanish Serengeti" and we'll have good chances to see Red Deer and Wild Boar. Other possible sightings on the tour would be Red Fox and the native Rabbit. Elusive but possible are Egyptian Mongoose and Roe Deer.
Plants
The plants of the mediterranean forest will be well represented, including several species of Oaks. Your guide will explain the importante and functioning of this most important habitat in the Iberian Peninsula.
OPEN GROUP TOUR DATES
Nov 24 - 30, 2024 (7 days)

* You can also book this as a private tour with guaranteed departure or on different dates
PRICES
Rates per person (2023): 1550 €
TOUR PARTY
Min. 4 - max. 7 fellow travellers (1 guide)
(or max. 14 travellers with 2 guides)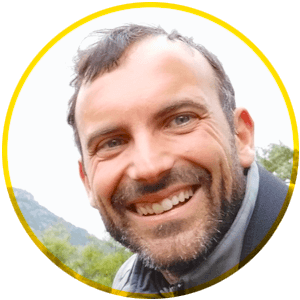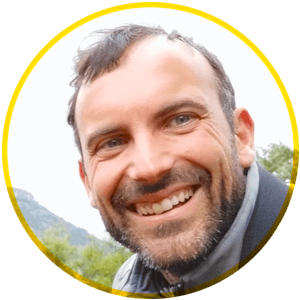 Tour leader: Álvaro Peral
WHAT'S INCLUDED
- Transfers from/to Málaga
- Transport
- Full-time guiding by Álvaro Peral
- Accomodation
- All meals from lunch on Day 1 till breakfast on Day 7
- Access to restricted areas of Cabañeros National Park
- Guidebooks and daily checklist
- Holiday report after the tour
- Accidents insurance
- All taxes and entry fees
WHAT'S  NOT INCLUDED
- Flights
- Transfers from/to Madrid (if preferred over Málaga)
- Any drinks
- Personal costs
- Travel insurance
ACCOMODATION
We will be based at the town of Ciudad Real, famous for its manchego cheese and red wine.

PACE
Easy and flat walks. This tour is suitable for all ages.
FOOD
Coffee and tostadas for breakfast. Lunches will be picnic on site or day menu at bars. Dinners will be plentiful and prioritize traditional cuisine.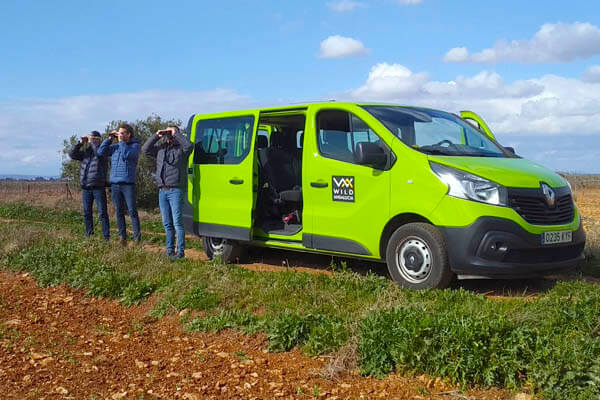 What trippers say
We've had great bird sightings and a lot of fun birding with Álvaro! We never heard of La Mancha and it turned out to be fantastic. Good birds, nice food and a great company as usual!

Thomas Hahn, Germany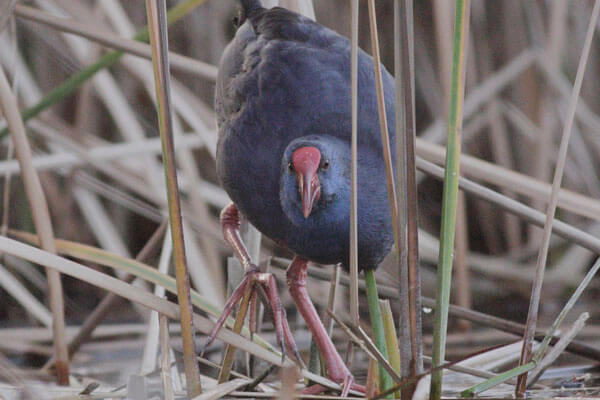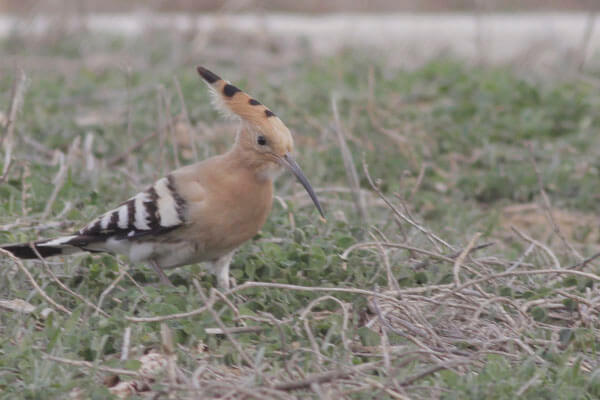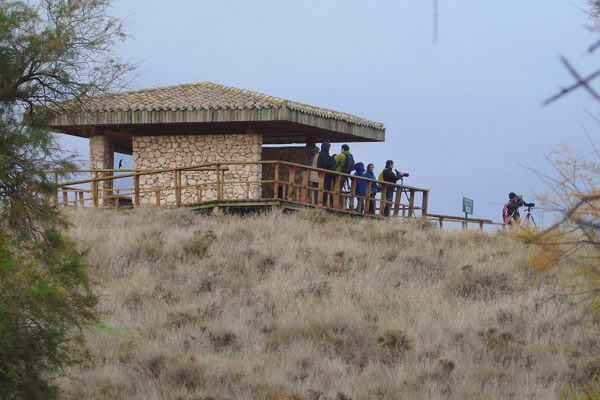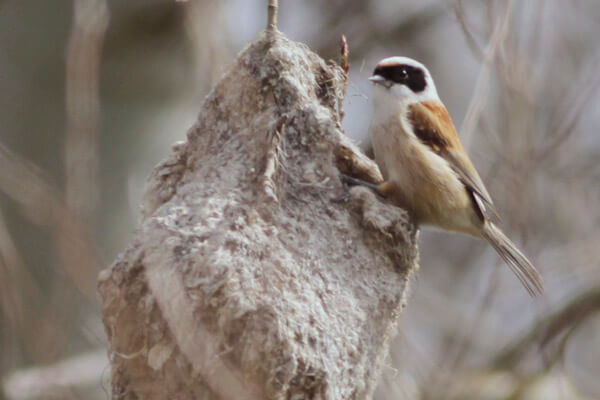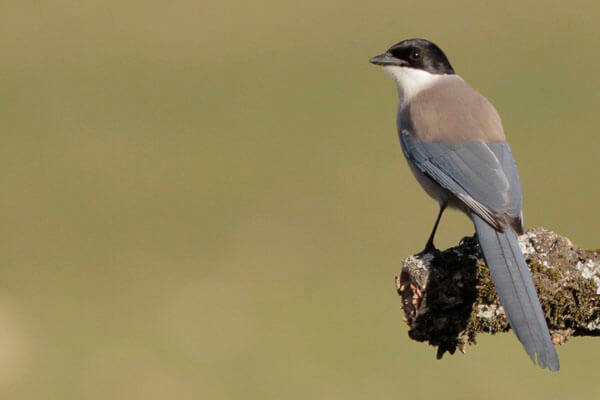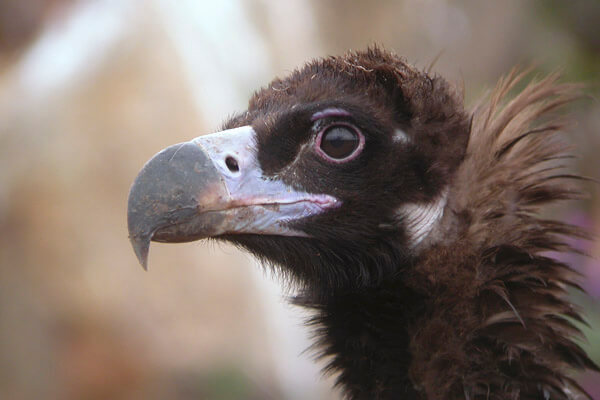 We guide this bird watching tour in Spain by means of Andalucía Slow Tours, S.L., a local travel agency accredited by the Spanish Tourist Board with number CIAN 297083-2.