Castilla La Mancha Birding Tour, the unexplored territory
La Mancha in Central Spain is one of the last paradises for birds, very similar to Extremadura but still unknown for many birders. The land of Don Quijote has a lot to offer for the delight of avid birders, including a unique history, delicious gastronomy and unparalleled scenery
Day 1: Ciudad Real

Meet and welcome at either Málaga or Córdoba. We will enjoy en-route birding towards La Mancha. Our base throughout the trip will be in Ciudad Real town, the heart of La Mancha.
Day 2: Along the Guadiana river
Everything is possible today! Waterfowl, Steppe birds and Raptors of all kind can be seen on this area along one of the longest rivers in Spain, the Guadiana. We will be moving to check several magnificent spots and viewpoints, that will produce lots of ticks on our birdlist of the day, which will be a great example on the rich birdlife in central Spain.
Day 3: Tablas de Daimiel National Park
We'll start the journey traveling to the last surviving example of floodplein wetland in central Iberian Peninsula. The Tablas de Daimiel is therefore also a great stopover for migratory waterfowl. We will enjoy strolling along its wooden walkways, binoculars on hand, in the quest for as incredible birds as the Bearded Tit. We can't leave the area without paying a visit to the nearby Navaseca lagoon in Daimiel, a true stronghold for the White-Headed Ducks. Being able to seeing lots of them at the same time (perhaps even dozens of them!) is a privilege not many birders have ever experienced! Other possible birds in the area are Ferruginous Duck, Greater Flamingo, Penduline Tit and Red-Crested Pochard.
Day 4: Sierra Morena and the Calatrava Steppes
This may be the journey when we will see many of the most sought-after birds in Spain. For that we will start covering the steppes in Calatrava, home to great numbers of Little Bustard, Pin-Tailed Sandgrouse. This area is easily recognized for its red coloured soil, yellow wheat crops and huge steppes interrupted by a few quartzite mountains. We will also explore one of this mountains, where the New Castle of the Calatrava's Religious Order dominated the main entrance between what is nowadays known as Andalucía and Castilla La Mancha. A great place for rocky birds such as Black Wheatear and Blue Rock Thrush. Later on we will head to the impressive Sierra Morena to target Spanish Imperial Eagle and Bonelli's Eagle, our two most representative raptors in Iberia.
Day 5: La Mancha lagoons and wind mills
Birding Castilla La Mancha will be very rewarding on this day! Today we will visit the most important lagoon complex in central Spain, locally know as La Mancha húmeda. We'll have some time to visit the famous windmills in Consuegra and also its impressive fortress. From here, the panoramic views of the infinite plateau will just take your breath away!
Day 6: Cabañeros National Park
This journey will take us to one of the wildest mountain chain in Castille. The Cabañeros National Park is also home to the densest colony of Black Vulture in Spain, around 200 pairs. Birds such as the Azure-winged Magpie or the Red-Legged Partridge will be around us most of the journey! Watching Red Deer and even Wild Boar will also be possible today. We will visit several spots and viewpoints in and around the Park, allowing some easy walks.
Day 7: La Mancha - Málaga airport
Early start for some local birding before travelling back to either Málaga or Córdoba, where the tour ends.
We have designed the La Mancha Birding Tour to bring you a quite unique bird tour in central Spain. Plains, mediterranean holm forests, lagoons and mountains, the places we will visit are of such a variety as their birdlife, while the average driving time to the birding hotspots is just 1 hour. Start packing for birding Castilla La Mancha with Álvaro clicking here.
We guide this birding tour by means of Andalucía Slow Tours, S.L., a local travel agency accredited by the Spanish Tourist Board with number CIAN 297083-2.

Tour dates
All year round except mid summer. Subject to availability
Prices
Rates per person sharing: TBA

* Pounds Sterling is given as an estimate. All prices have to be paid in Euros
Note: this price does not apply to Christmas and Easter
Single supplement: € 170
Tour party
Min. 4 - Max. 7 fellow travellers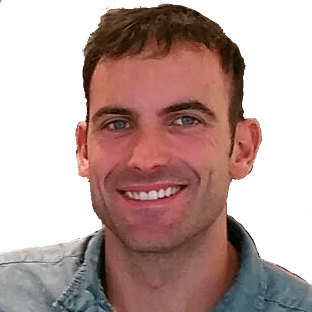 Your guide: Álvaro Peral
What it is included
- Transfers from/to Málaga airport, Córdoba or Granada
- 6 nights accommodation in a nice quality hotel
- Transport in modern air conditioned vehicles
- All meals except lunch on the first day and dinner on the last
- Services of professional birding guide fluent in English
- Accident insurance
- Our detailed Roadbook including bird checklist
- Tour Souvenir
What it is not included
- Flights
- Travel insurance
- Extra drinks and personal costs
Target birds in this tour
Residents: Spanish Imperial Eagle, Black Vulture, Griffon Vulture, Great Bustard, Red-billed Chough, Bearded Tit, Spanish Sparrow, White-headed Duck, Black-winged Stilt, Iberian Magpie, Greater Flamingo, Thekla Lark, Kestrel, Pin-tailed Sandgrouse, Black-bellied Sandgrouse, Rock Sparrow, Sardinian Warbler, Fan-tailed Warbler, Crag Martin, Black-necked Grebe, Ferruginous Duck, Red-legged Partridge, Red-crested Pochard.
Winter: Crane, Cormorant, Lapwing, Merlin, Song Thrush, Meadow Pipit, Water Pipit, Shelduck, Shoveler, Chiffchaff, Marsh Harrier.
Summer: White Stork, Bee-eater, Roller, Scops Owl, Lesser Kestrel, Black-eared Wheatear, Short-toed Eagle, Booted Eagle, Lesser Spotted Woodpecker, Subalpine Warbler, Red-rumped Swallow, Montagu's Harrier, Woodchat Shrike, Red-necked Nightjar, Quail.