Your birding guides in Andalucía, Spain & Morocco
Spain holds the richest birdlife in Europe. Within Spain, Andalucía is remarkable in terms of birdlife, because of its unique variety of ecosystems, its preserved landscapes -20% of Andalucía is a protected area- and the vecinity of Africa. If you want to enjoy the best birding holidays in Spain, we offer you our guiding services. Why us? We are passionate about showing birds, we love our land and we know how much you appreciate a good bird guide.
We lead birding and natural history tours throughout Spain, including classical destinations such as Extremadura, Doñana Natural Park and the Straits of Gibraltar...
We are based in Ronda -near Málaga airport- and we only take small groups. Our nature trips are always run in a friendly way and tuned to meet your needs. We use comfy-charming accommodation on our multiday tours. Now you can have a look to our private birding daytrips and longer birding tours all across Spain and Morocco.
Meet your wildlife and bird guides in Spain

We are a small sized company and we like to keep it like this: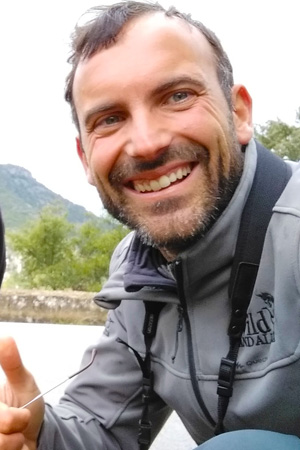 Álvaro Peral
"Somewhere in La Mancha" and as little boy I started devouring nature guidebooks and developing a strong interest in all kinds of wildlife I could reach and put into a flask. Motivated by the documentaries of naturalists as Félix Rodríguez de la Fuente and David Attenborough, my interest in Nature grew bigger and bigger. Organized patrols for catching Iberian wall lizards with other kids were the best entertainment ever in summer. Raised in a land of hunters I admired the neverneding local knowledge of my father, some old hunters and shepherds, with which I shared all my weekends. This allowed me to learn the bird sounds and, more important, the complex functioning of the mediterranean forest. The Civil Engineering career followed, then a few years working in Spain and abroad as a site manager (Bulgaria, Switzerland, France). It was an easy and enriching life but I felt the call of Nature stronger and stronger, till a point that I left my job to come back to Spain and went off into the mountains of Sierra Morena. There I promised myself I shall live in close contact with Nature. It was 2015 and that is how Wild Andalucía was born. From that moment on, my job consists in guiding birdwatchers and naturalist the amazing wildlife of mainly Andalucía, but also the rest of Spain and Morocco.
Virginia Moreno
Together with me works Virginia, she is an environmental engineer with a special affinity for birdlife. She has a wide knowledge of several areas of Andalucía, such as Granada and the Grazalema area, but specially the Ronda area, where she's spent most of her life. She's acquired a good reputaion on environmental education and has led numerous walks and activities in Nature for all sorts of public, always with excellent results and feedback.  Virginia considers herself a nature guide rather than a birding guide, for she's more into natural history as a whole rather than "a twithchers' guide". Her favourite site in Andalucía is the Sierra de las Nieves Natural Park and no wonder!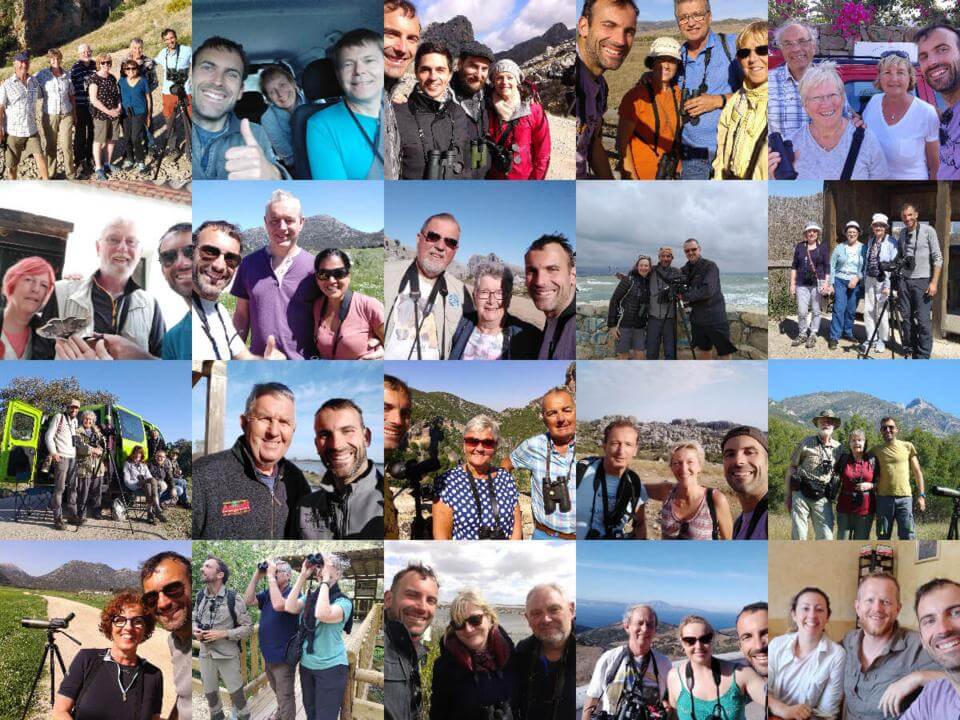 How Wild Andalucía works
Ours are very personalized tours and you will be in touch directly with your guide before booking. Most of our tours are organized and guided directly by Álvaro. We only take small groups because we think the service is of a greater quality. We do this for a living and we are not based on huge profits (compare our rates with others). We are local guides and we strongly believe local knowledge adds a great value to our tours. By today (March 2020), Wild Andalucía has successfully guided +190 birding trips, most of them in southern Spain. We invite you to read our trip reviews and leave yours. Thank you for your time!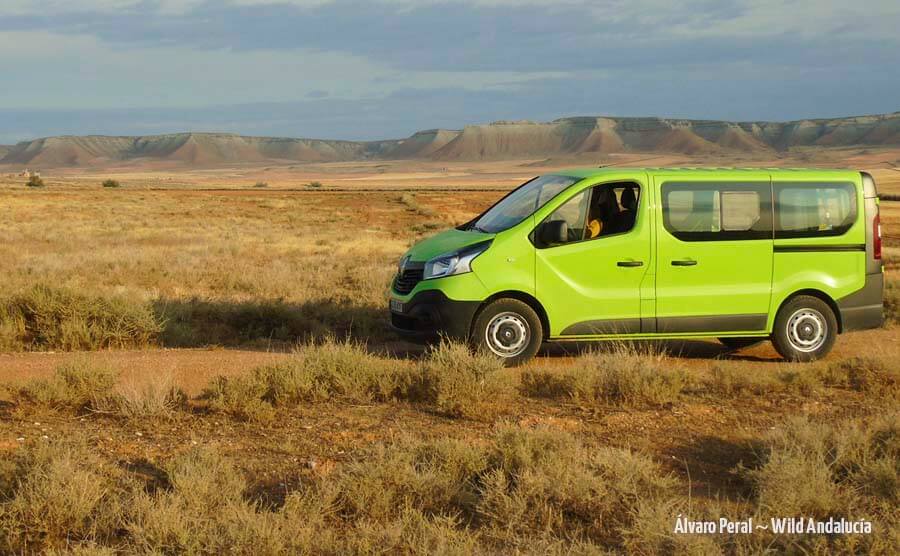 Vehicles for comfortable birding
Transportation is on a courtesy basis in our tours. For each type of trip or group size we use different vehicles. If we are just 2 or 3 people and we need to go deep into the mountains we'd normally use our 5 pax Suzuky Ignis. However, we are more and more often doing full tours covering longer areas of Spain, so space is a must! That is why in 2019 we've purchased the brand new Renault Trafic, shown above. It is a tall vehicle from which the perspective is amazing for birding. Each one of its 8 seats is fully air-contiditioned and our clients say it's great! When birding overseas, such as in the Canary Islands or Morocco, we hire cars. Please note we can recommend drivers if you need them before or after your birding holidays with us.
In a real world Nature is likely to be preserved when it generates an income.  We take action by running nature tours and proudly serve as modest example that proves that when birds and wildlife can maintain a small business like ours, the Nature is more likely to be preserved. In the long term, Spain becomes a better place for Wildlife. Thank you!
legal information
Wild Andalucía is fully licensed for guiding nature tours and is a registred trademark in Spain (M3633196) that belongs to Álvaro Peral López (05701332T). Wild Andalucía is included in the Andalusian Registry of Active Tourism Operators with number AT/MA/355. It holds a liability Insurance (1200060327) and also accident insurance (1300010440) with W.R. Berkley España. Besides being a bird guide, Álvaro is also chartered as an official tourist guide by the government of Andalucía with license number 3551 and is elegible for guiding cultural tours in all Spanish territory including towns and monuments.