BIRDING IN RONDA AND GRAZALEMA

The mighty limestone mountains, its rolling hills and flourished valleys near Ronda and Grazalema in Western Málaga offer many different wildlife watching possibilities for birdwatchers. Famous for raptors, it is also home to a great variety of mountain birds and an important migration stopover for a nice set of birds bound to Northern Europe and Africa. Not in many places like this we can enjoy the omnipresent shape of a Griffon Vulture flying up a cliff, interrupted by the delightful sound of the Alpine Swifts along the gorges. More experienced birders will be delighted by watching of our 2 Rock-Thrushes and our 3 Wheatears, not to mention our most appreciated among our 4 local eagles: the elusive Bonelli's Eagle. This area is Álvaro's local patch since 2017 and he has developed a birdwatching route covering different spots within the Serranía de Ronda and the Sierra de Grazalema Natural Park that maximizes the chances of getting a variety of iconic birds. Photo tours are also possible. For more info, please read out birdwatching guide to Ronda.
ITINERARY: We will visit the best of the many birding hotspots in the Ronda mountains, depending on your target species, weather conditions and time of the year.  Our tours are never the same one! We will enjoy a traditional meal at a local venta (not included in price) and then make a final birding session after lunch. A standard tour will take us to the Sierra de Grazalema Natural Park or locations at the Sierra de las Nieves National Park, but we can generally be flexible and include some stopovers outside thses for each species of your interest, check scenic views and natural jewels may you be particularly interested in.
We also manage some land in the region and can certainly include a visit to private states, where we'll be the only birders around.
PACE: As requested. In this tour we will travel from one spot to another. Around half of the time birding will be enjoyed from the vehicle. The walks are generally easy and short, but we are happy to include longer walks with outstanding scenery views on request.
MEETING POINT: We will meet at your accomodation in the surroundings of Ronda or another previosuly agreed point.
TIMING: This full day trip takes 8,5 h including time spent traveling. We will agree a start time according to the time of the year, weather and your target birds. A winter tour can start at 9 am whereas a summer tour can start even before sunrise!
WHAT IT IS INCLUDED
Transport (for free)
Local Bird guide fluent in English
Use of binoculars and scope
Bird checklist and guide in English
Accident insurance and taxes
WHAT IT IS EXCLUDED
Meals and drinks
Accomodation

DAYTRIP FARES
1 person: 200

€

2 to 3 people: 250

€

4 to 7 people: 300

€
WHEN TO GO

The variety of habitats make this trip rewarding year round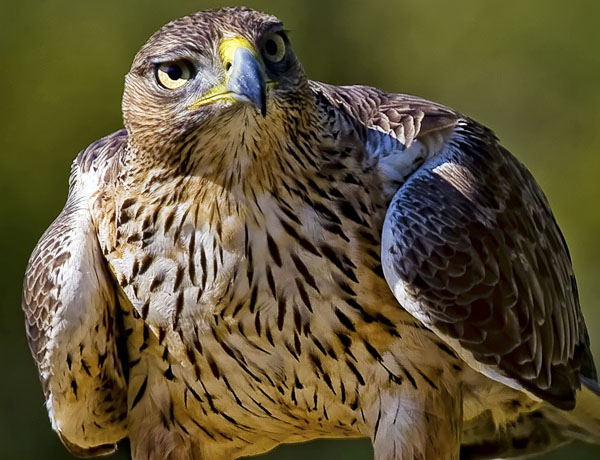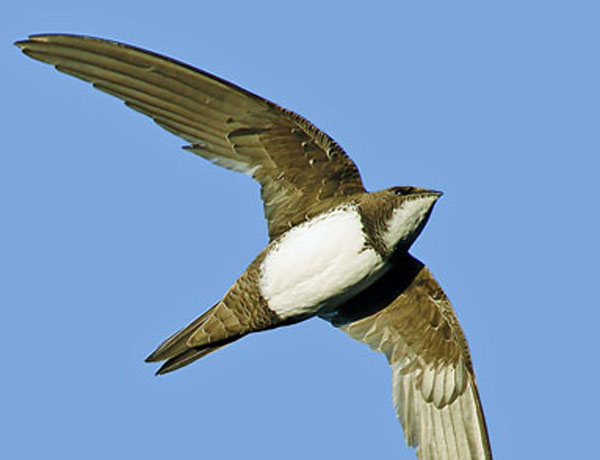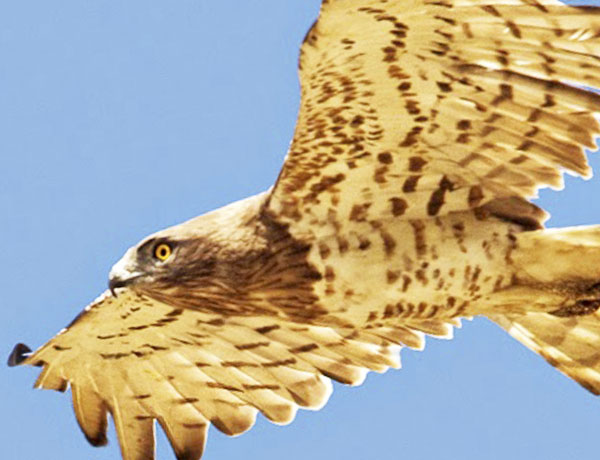 TOP BIRDS IN RONDA

Some of the birds that make Ronda and Grazalema so attractive to birders are the following:
Black, Black-eared and Northern Wheatears
Crag Martin and Alpine Swift
Common and Blue Rock Thrushes
Bonelli's, Golden, Booted and Short-toed Eagles
Iberian Chiffchaff, Western Bonelli's Warbler
Spectacled, Dartford and Sardinian Warblers
Rock Sparrows and Griffon Vultures
Corn, Rock and Cirl Buntings
Wood and Thekla Larks
Chough, Peregrine Falcon and Lesser Kestrel
Tawny, Little and Eagle Owls
Over 160 species of birds can be seen regularly every year across our mountains. Amazed? Find out more about why you should go birding in Ronda.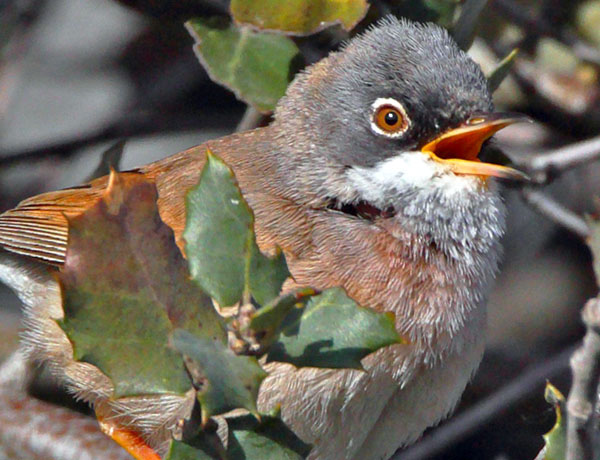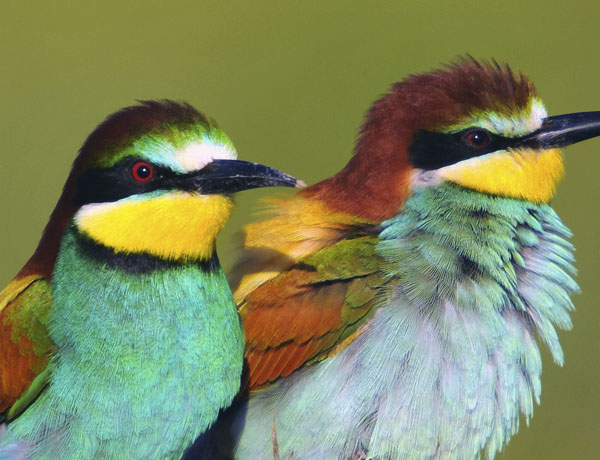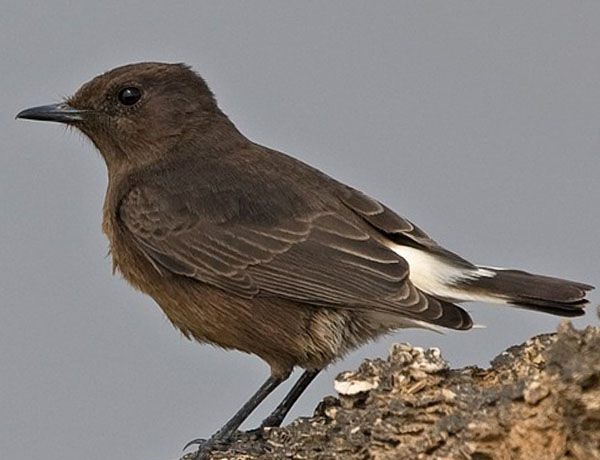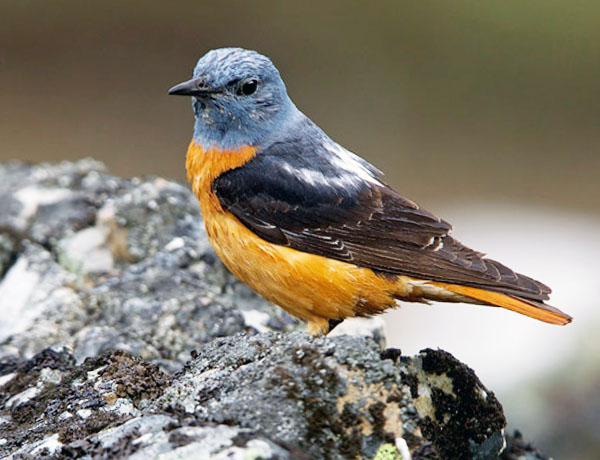 BIRDWATCHING SPOTS IN RONDA
Several landscapes unites the so called "Serranía de Ronda", offering each spot a particular set of birdlife. The Ronda area is renown as one of the must visit destinations for birders visiting southern Spain. These spots are:
The Ronda mountains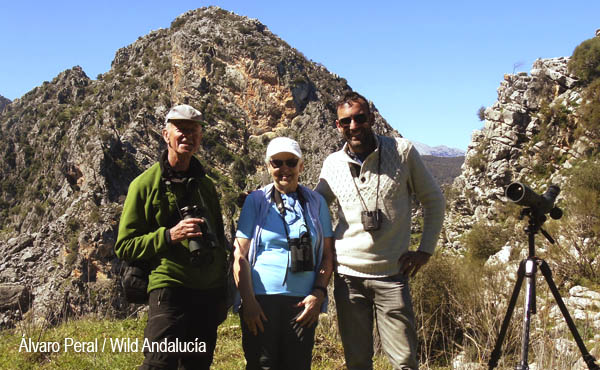 A nice set of limestone mountain chains among mediterranean forest, rivers and farmlands that make up a varied habitat. Many trails get us to scenic spots where to find elusive birds. The variety of not just birds but also butterflies, dragonflies and general wildlife is ranking top throughout Europe. Wild orchids are also present from February till June. The area offers nice walks in well preserved mediterranean woodlands with enormous specimens of Cork Oak, Gall Oak and Holm Oak. Iberian Ibex and Two-tailed pasha add to the list of famous local wildlife.
Sierra de Grazalema Natural Park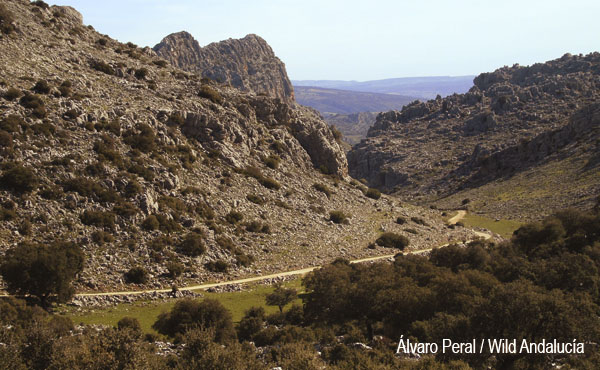 Among the many tracks -some of which are not easily accessible for normal cars- there is one in particular that Álvaro enjoys driving through our tours. This long path is known as Los Llanos de Líbar, near Montejaque. Sought-after resident birds here are Black Wheatear, Blue Rock Thrush, Corn, Rock and Cirl Buntings, Bonelli's Eagle, Rock Sparrow, Chough, Thekla Lark, Little Owl, Griffon Vultures and many others. In spring and summer this site -which is also a GR7 path- is good for warblers such as Orphean, Western Bonelli's and Subalpine warblers. Likewise, Short-toed Eagle, Booted Eagle, Alpine Swift, Crag Martin and Woodchat Shrike breed here. In winter the area could offer Ring Ouzel (of both subspecies), Black Redstart and, occasionally, Alpine Accentor. There's many other sites to check within the Park, and we can certainly design an itinerary adapted to your species of interest. We also manage private land within this Natural Park.
Sierra de las Nieves National Park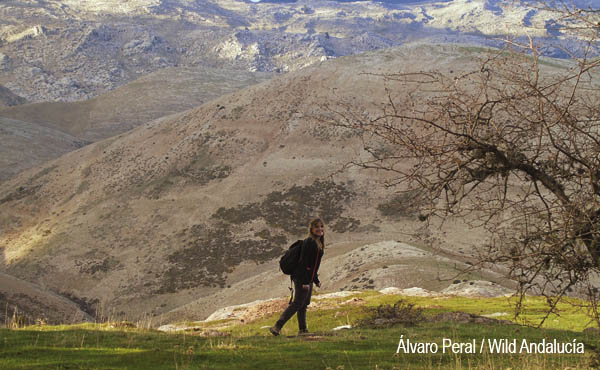 South of Ronda, the best kept secret is the magnificent wild landscapes of the Sierra de las Nieves National Park. Home to the biggest specimens of the endemic Spanish Fir (pinsapo) and a peculiar geology, Sierra de las Nieves is definately worth a visit if you like hiking. It is Álvaro's favourite site for Alpine Accentor in winter. Other interesting species are Dartford Warbler, Iberian Grey Shrike, Blue Rock Thrush and Crested Tit. We manage privateland near this site which turns out to be magnificent to observe Rock Bunting, Orphean Warbler and Thekla Lark. Know more about the wildlife of the Sierra de las Nieves.
Guadiaro Valley
The Guadiaro river flows across the Serranía and adds lots of river wildlife, specially in summertime, when Golden Orioles sing among a chorus of Nightingales and finches. Western Olivaceous Warbler, Kingfisher and Otter are scarce jewels along the river. Along this river we sometimes visit the Cueva del Gato -Spanish for the "Cat's cave", of a great beauty and catalogued as Natural Monument. This valley is also a migratory route for birds linking the Strait of Gibraltar with inner Spain, so we can expect some unusual bird sights during spring and autumn. Cetti's and Sardinian Warblers are regulars here all year long.
Genal Valley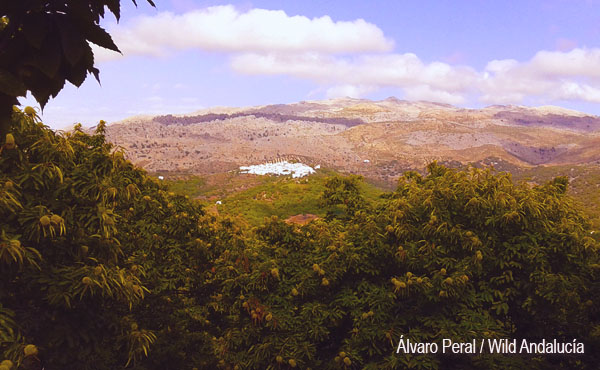 Also known as the Copper Valley, its many walking paths offer dramatic views of the white villages over an infinite chestnut and wallnut forest. Among these "white washed villages", Júzcar, Cartajima and Alpandeire are linked by scenic roads. An interesting area where woodland and montane birds mix. Secret waterfalls and long-distance horizons can be enjoyed year round. This is a magnificent place to look for Peregrine Falcon, to watch nesting Griffon Vultures or to photograph Crag Martins in flight. Other birds that are very much of a joy to experience here are Bee-Eaters on migration (August), passage of Honey Buzzards (May and September) and breeding Spectacled Warblers (April to July).
Ronda town
Urban birding in Ronda town is a magnificent idea for those birding in southern Spain for the first time. The town itself is quite interesting from a historical point of view, but not many people know we can find iconic birds right in the old town or its impressive cliff. Among these, our favourite sightings include Red Crossbill, Lesser Kestrel (summer), Tawny Owl, Hawfinch, Blue Rock Thrush, Little Owl, Crested Lark, Alpine Swift, Red-billed Chough and Rock Sparrow. A great idea for those willing to do some quick birding in town as we learn a bit about its rich historical legacy.