Birding in Málaga

The best choice for birders who arrive to Málaga Airport or even port terminal and want to add great numbers to their spanish birdlist. The itinerary will take us to the reknown Guadalhorce river mouth just a few minutes from Málaga city centre. Just in this place an incredible mark of over 250 common bird species have been reported to date! But if there's something that makes it special is the White-headed duck. We will take you to the best places from where to photograph this and other birds like Flamingo, Kentish Plover, Black-winged Stilt, Kingfisher, Black-headed Gull and Booted Eagle. Spoonbill, Osprey and Audouin's Gull can be seen here, just to name a few.
ITINERARY: the Guadalhorce river mouth Reserve is a fantastic birding site near Málaga where we will be checking several bird hides while we enjoy easy walks along what once was an important marsh area. It makes a nice easy walk with frequent stops as we encounter the birds. This is a magnificent tour not just for waders but also sea birds and sometimes raptors (Osprey, Booted Eagle, Kestrel).
WHY BIRDING HERE
Top hostpot in number of species in Málaga province
Easy paths, several bird hides and nice environment
Key spanish birds such as White-headed Duck
Proximity to hotels and chiringuitos
MEETING: We will indicate a place near your hotel in Málaga city, Torremolinos or Ronda. Picks up elsewhere at the coast can be arranged on request.
TIMING: We will enjoy around 4,5 h of birding in the Guadalhorce Nature Reserve. Tour duration is therefore estimated in 5 h from Málaga city or 7,5 h from Ronda.
PACE: This very relaxed bird trip is done entirely on foot. We will walk around 5 Km (3 miles) on easy flat paths. There will be places to sit down along the way.
SEASONALITY: This tour is available year round except in summer. Best time: from November till May
WHAT'S INCLUDED
Transportation within Málaga city (for free).

Pick up can be arranged at the cruise terminal too.

Local birding guide fluent in English
High quality binoculars and scope
Birdguides and checklists in English
Accidents insurance
All taxes
WHAT'S NOT INCLUDED
Meals and drinks
Accomodation
Pick up and drop-off outside our meeting points

FARES
1 person: 200

€

2 to 3 people: 250

€

4 to 7 people: 300

€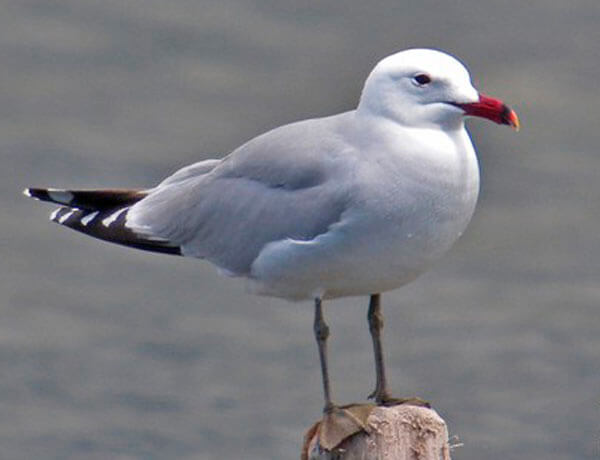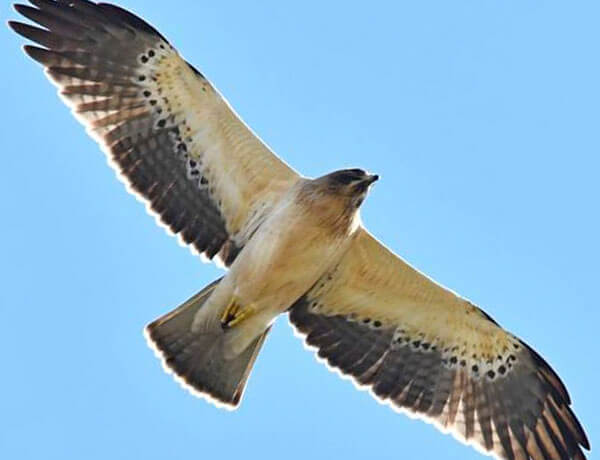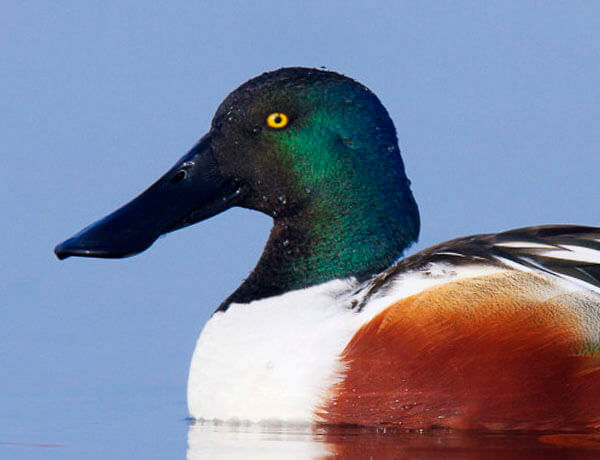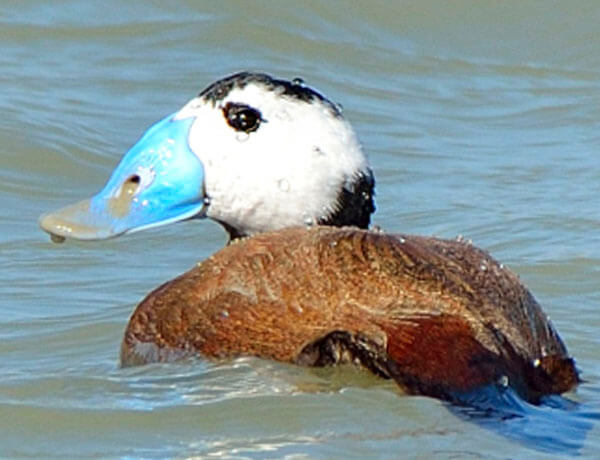 TOP BIRDS OF MÁLAGA

Residents: Blackbird, Blackcap, Black-necked Grebe, Black-winged Stilt, Booted Eagle, Cattle Egret, Cetti's Warbler, Collared Dove, Common Sandpiper, Coot, Crested Lark, Dartford's Warbler, Flamingo, Gadwall, Goldfinch, Greenfinch, Grey Heron, Hoopoe, House Sparrow , Jackdaw , Kentish Plover, Kestrel, Kingfisher, Linnet, Little Egret, Little Grebe, Little Ringed Plover, Mallard, Monk Parakeet, Moorhen, Night Heron, Pochard, Purple Swamphen, Red-legged Partridge, Sardinian Warbler, Serin, Spotless Starling, Water Rail, Waxbill, White-headed Duck, Yellow-legged Gull, Zitting Cisticola
Winter birds: Black Redstart, Black-headed Gull, Bluethroat, Common Buzzard, Common Scoter, Cormorant, Crag Martin, Gannet, Great Egret, Lapwing, Lesser Black-backed Gull, Long-eared Owl, Marsh Harrier, Meadow Pipit, Mediterranean Gull, Osprey, Peregrine Falcon, Reed Bunting, Ringed Plover, Robin, Sanderling, Sandwich Tern, Shoveler, Snipe, Stonechat, Teal, Turnstone, White Wagtail, Yelkouan Shearwater
Summer birds: Avocet, Barn Swallow, Bee-eater, Black-eared Wheatear, House Martin, Little Bittern, Nightingale , Pallid Swift, Red-necked Nightjar, Orphean Warbler, Red-rumped Swallow, Reed Warbler, Short-toed Lark, Spotted Flycatcher, Swift, Turtle Dove, Woodchat Shrike
On passage: Aquatic Warbler, Audouin's Gull, Baillon's Crake, Balearic Shearwater, Bar-tailed Godwit, Black-tailed Godwit, Caspian Tern, Chiffchaff, Collared Pratincole, Curlew Sandpiper, Dunlin, Garganey, Glossy Ibis, Great Reed Warbler, Great Skua, Green Sandpiper, Greenshank, Grey Plover, Knot, Little Crake, Little Stint, Little Tern, Pintail, Purple Heron, Razorbill, Red-crested Pochard, Redshank, Ruff, Sand Martin, Savi's Warbler, Sedge Warbler, Slender-billed Gull, Spoonbill, Spotted Crake, Spotted Redshank, Squacco Heron, Whimbrel, Whiskered Tern, Wigeon, Wood Sandpiper, Yellow Wagtail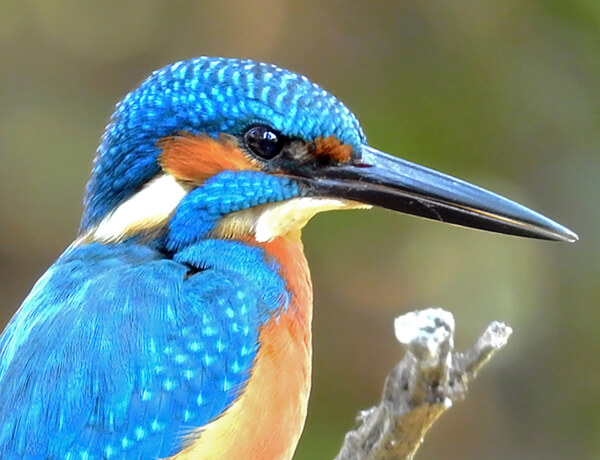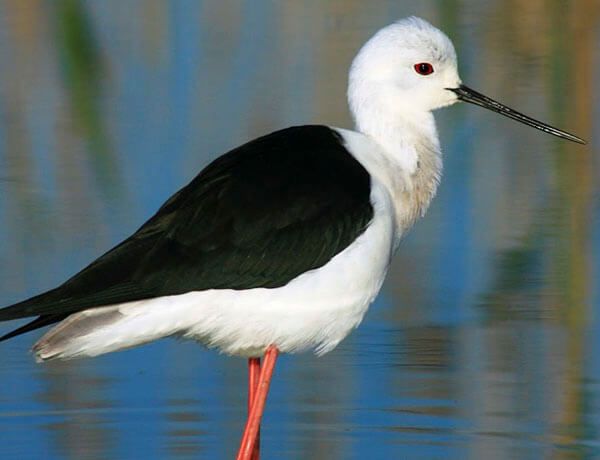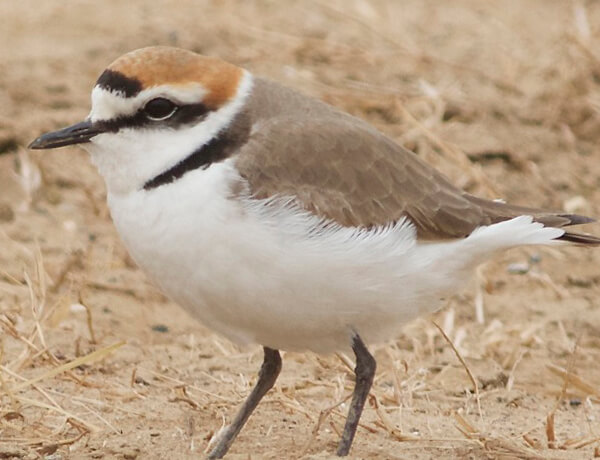 Please, find a trip report here.

If you have a car and you only need a guide and optical material, we can also arrange those services. Please contact us.