Welcome to the largest lagoon in Andalusia and home to the largest colony of flamingoes to be found anywhere in the Iberian Peninsula, second in importance in Europe after France Camargue. Elliptical in shape, the lagoon is replenished by rainfall and the underground flow of water provided by aquiferous land. Due to the extremely saline nature of the substrata, the increase in evaporation in spring leaves crytallised salt on the surface. The old dykes, walls and canals which were built to aid salt extraction are today essential to the nesting of the flamingo colony. Other species which visit the lagoon in winter or during migratory periods include concentrations of wading birds and raptors.
BIRDING IN FUENTE DE PIEDRA

As for all day trip, our default meeting point will be Ronda. However, we can also arrange pick up and drop off in Antequera. We will start having a look at the surrounding fields looking for some specialist steppe birds including Montagu's Harrier and Calandra Lark. Then we will enjoy easy short walks around the lagoon, checking a viewpoint and some bird hides at the neighbouring smaller lagoons. After a short visit to the new visitor centre we will head to the southern side of the lagoon, check a few hides and if times allows, visit the surrounding farmlands. This year we are having Lesser Flamingo (Phoenicopterus minor), which we may see if we are lucky enough to make it out of thousands of greater ones. White-headed duck is recently been seen everyday too. Fuentepiedra lagoon is a great site for birding, renown throughout the country. Álvaro has identified there so far not less than 112 species of birds.
The full day tour option allow us to (your choice):
stay and go in depth discovering the farmlands and surroundings of the Fuente de Piedra lagoon

birdwatch the Torcal de Antequera Nature Reserve and its unique landscapes

enjoy a tour guide visit to the monumental city of Antequera
WHAT IT IS INCLUDED
Transportation (for free)
Local Bird guide fluent in English
Use of binoculars and scope
Birdguides in English
Bird checklist
All taxes
WHAT IT IS EXCLUDED
Meals and drinks
Accomodation
Insurance
If you prefer direct pick up and drop-off outside the Ronda radius of 20 km, A SUPPLEMENT FEE WILL BE APPLIED

TIPS FOR BIRDING
The lagoon water level is very fluctuant and determinant for bird sights
A good spoting scope is essential in Fuentepiedra, we'll provide our awesome one from Opticron
On a rainy year, birding is great year round except in September-October -for water level reasons-.
CHOSE THIS TRIP FOR

being the biggest flamingo colony in Spain
crane watching in winter
possibility of Lesser Flamingo
its very well equiped Visitor Centre

possibility to link the trip with the nearby mountains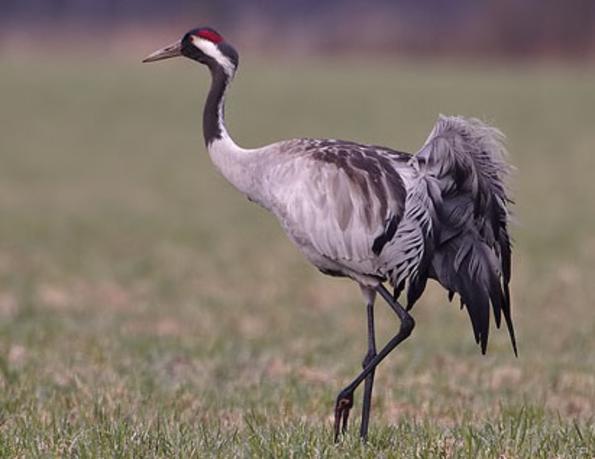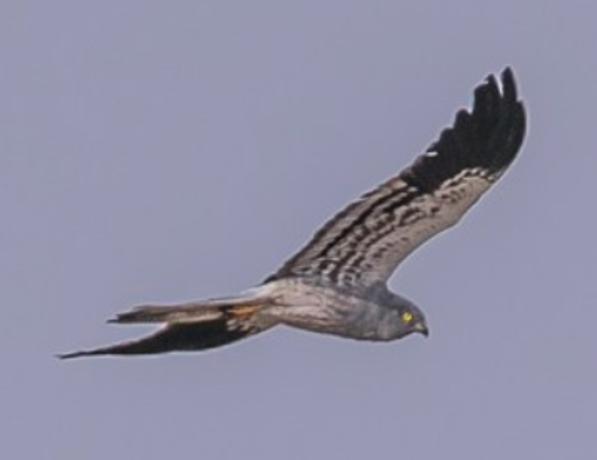 OUR FARES
Rates for one guest:
Full day guided trip: 150 €
Two-day guided trip: 250 €
Rates for two guests:
Full day guided trip: 75 € p.p.
Two-day guided trip: 125 € p.p.
Rates for three guests:
Full day guided trip: 65 € p.p.
Two-day guided trip: 110 € p.p.

* Larger groups by prior arrangement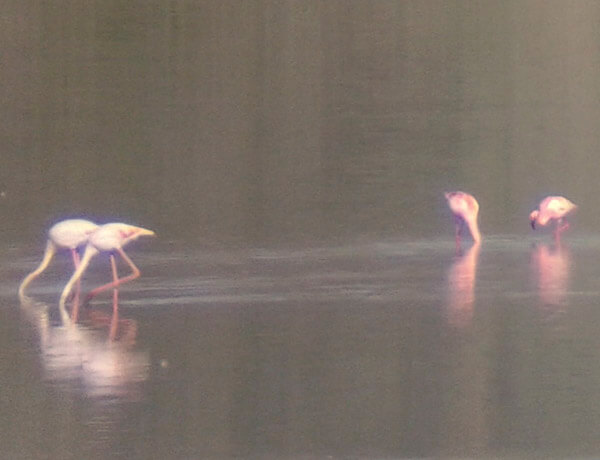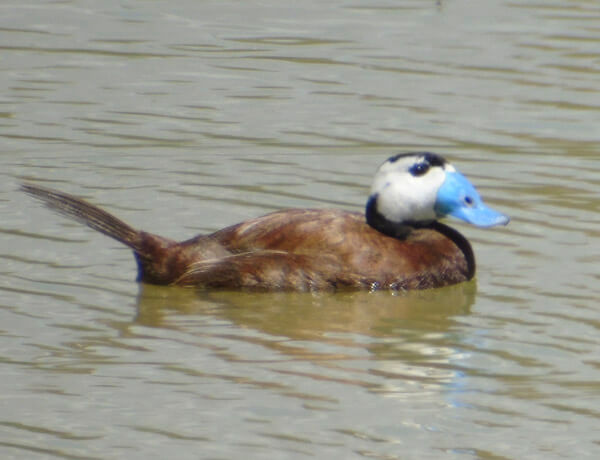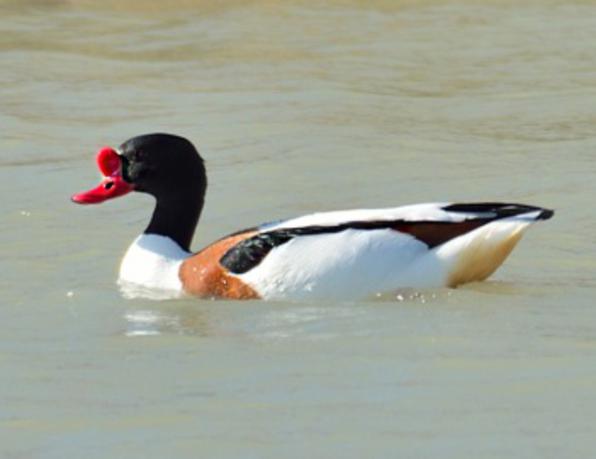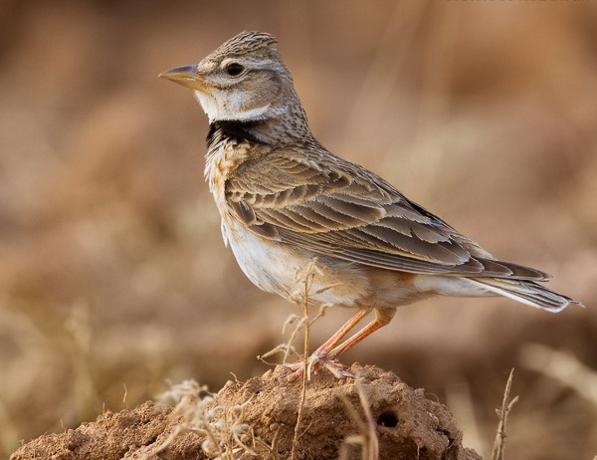 BIRDS IN FUENTE DE PIEDRA LAGOON

Residents: Avocet, Black Redstart, Black-headed Gull, Black-winged Kite, Black-winged Stilt , Calandra Lark, Cattle Egret, Cetti's Warbler, Chaffinch, Collared Dove, Common Buzzard, Common Sandpiper, Coot, Corn Bunting, Crested Lark, Flamingo, Gadwall, Goldfinch, Great Tit, Greenfinch, Grey Heron, Hoopoe, House Sparrow, Iberian Grey Shrike, Jackdaw, Kentish Plover, Kestrel, Lapwing, Lesser Flamingo, Linnet, Little Bustard, Little Grebe, Little Owl, Mallard, Marsh Harrier, Mediterranean Gull, Mistle Thrush, Moorhen, Pochard, Purple Swamphen, Raven, Red-crested Pochard, Red-legged Partridge, Sardinian Warbler, Serin, Spanish Sparrow, Sparrowhawk, Spotless Starling, Stone Curlew, Stonechat, White Wagtail, White-headed Duck, Zitting Cisticola
Winter birds: Bluethroat, Chiffchaff, Crane, Golden Plover, Grey Heron, Hen Harrier, Lesser Black-backed Gull, Meadow Pipit, Merlin, Red Kite, Reed Bunting, Ringed Plover, Robin, Shelduck, Shoveler, Skylark, Snipe, Song Thrush, Starling, Teal, Water Pipit, Yellow-legged Gull
Summer birds: Barn Swallow, Bee-eater, Booted Eagle, Great Reed Warbler, Gull-billed Tern, House Martin, Lesser Kestrel, Little Ringed Plover, Montagu's Harrier, Nightingale, Pallid Swift, Quail, Red-necked Nightjar, Red-rumped Swallow, Reed Warbler, Short-toed Eagle, Short-toed Lark, Slender-billed Gull, Swift, Turtle Dove, White Stork, Woodchat Shrike
On passage: Black-tailed Godwit, Collared Pratincole, Curlew Sandpiper, Dunlin, Ferruginous Duck, Garganey, Glossy Ibis, Green Sandpiper, Greenshank, Knot, Little Stint, Redshank, Ruff, Squacco Heron, Temminck's Stint, Tufted Duck, Whiskered Tern, Wood Sandpiper, Yellow Wagtail
If you have a car and you only need a guide and optical material, we can also arrange those services. Please contact us.