The Lynx tour of Doñana & Andújar
This tour combines excellent birding in Doñana and the iberian lynx quest in Sierra de Andújar Natural Park. This is a great tour with not just great chances of seeing the Lynx in Andújar but also iberian endemisms such as Spanish Imperial Eagle and Iberian Magpie, among many other mediterranean birds
WHY CHOOSE THIS TOUR:

We'll go to the best area to look for Iberian Lynx
Good chances to see Spanish Imperial Eagle
We'll visit the most important wintering wetland in Europe: Doñana
See the Cranes at Fuente de Piedra
Day 1: Málaga, Fuente de Piedra and Doñana

Meet and welcome in Málaga airport. We will stop on the way to Sierra Morena and enjoy birding at the second biggest flamingo colony in Europe, the Fuentepiedra lagoon. A graet place to see Common Crane and perhaps White-headed duck. Dinner and accomodation in El Rocío or Villamanrique (Doñana).
Day 2: Doñana

A day to spend birding near El Rocío, considered the heart of Doñana. We can expect high numbers of wintering waterfowl, besides spanish specialities. Please note lynx is much more likely to be seen later on in Andújar rather than here in Doñana. Accomodation in El Rocío or Villamanrique.
Day 3: Doñana
Today we will be birding other territories within Doñana, which will bring us closer to amazing birds such as Marbled teal, Black Stork, Glossy Ibis... There will also be very good chances to enjoy raptor photography today as we move on the car. Accomodation in El Rocío or Villamanrique.
Days 4: Doñana & Jaén province

After breakfast and the last minutes birding in Doñana we will head to the province of Jaén. Since it will around 4 h on the car, we will split it in two, stoping over the beutiful islamic town of Córdoba to enjoy lunch and some quick sightseeing. Birding on route, then dinner and acomodation near Andújar.
Days 5-6: Sierra Morena

The beauty of Sierra Morena and particularry the Sierra de Andújar Natural Park is unparalleled among the mediterranean forests of Spain. We will spending these journeys on different great spots for the iberian lynx. Please note we generally need to stay waiting for it for a few hours, which are great to come across Spanish Imperial Eagle, Iberian Magpie and Iberian Green Woodpecker. We will have great chances to see other mammals, such as Red deer, Fallow deer and wild boar. Otter would be a plus we will target in the morning.  Accomodation near Andújar.
Day 7: Sierra Morena - Málaga airport
Early start for some local birding before travelling back to Málaga airport, where the tour ends.
We have designed this Lynx Tour to maximize the chances to watch Iberian Lynx in Andújar while getting big numbers of wintering birds in Doñana and of course a decent number of local specialities. We can't think of a better tour for winter in terms of variety of landscapes and quality of the sightings. Join this bird + lynx holidays with Álvaro clicking here!
Tour dates
You set the date
Recommended: winter
Query us for other dates
---
Prices
Rates per person sharing: € 1400 / £ 1250

* Pounds Sterling is given as an estimate. All prices have to be paid in Euros
Single supplement: € 170 / £ 150
Tour party
Min. 4 - Max. 6 fellow travellers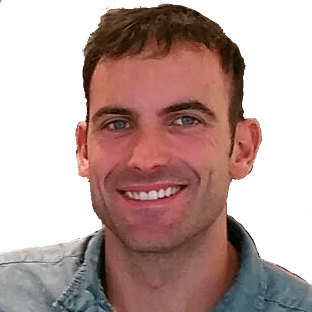 Tour leader: Álvaro Peral
What it is included
- Transfers from/to Málaga airport
- 6 nights accommodation in nice quality hotels
- Transport in a modern vehicle
- All meals except lunch on the first day and dinner on the last
- Services of professional birding guide fluent in English
- Travel insurance
- Daily bird checklist
- Tour Souvenir
What it is not included
- Flights. Several companies operate daily flights to Málaga and Madrid from several UK airports
- Extra drinks and personal costs
Tour pace
This is a fairly relaxed tour: leisurely walking, occasionally over moderately rough terrain is the only physical requirement. There are two drives of around 4 hours -with some birding en route- and an early start on one day. On most days, we will have breakfast before heading out for the day. Lunch is often a full menu of the day in a local bar en route to our next birding site, but in 1 or 2 days it can be a picnic. There are plenty of stops for coffee, tea or cold drinks. We usually return to the hotel at around 6 pm. Dinner is served late in Spain, generally not before 8 pm. The walking is fairly easy and on good paths or tracks. There is just a couple of longer but easy walks. Most of the bird & lynx watching is done within a short distance of our vehicle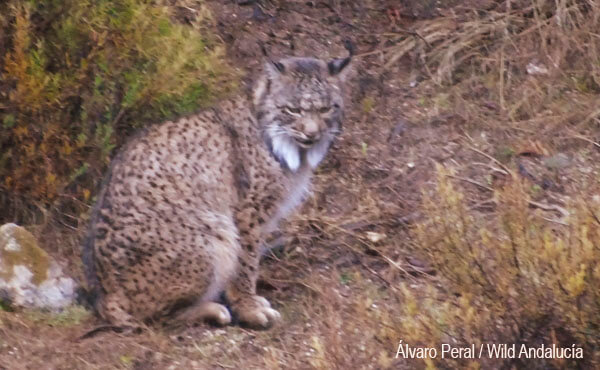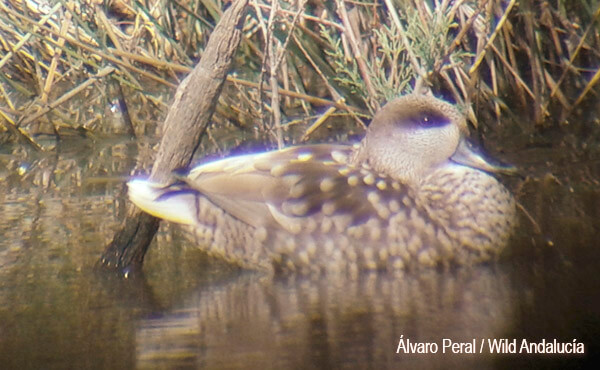 Wild Andalucía guides this wildlife tour by means of Andalucía Slow Tours, S.L., a local travel agency accredited by the Spanish Tourist Board with number CIAN 297083-2.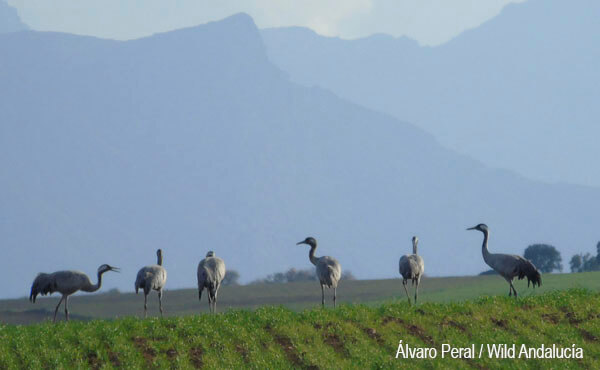 Target wildlife on this tour
Mammals: Iberian Lynx, Red Deer, Fallow Deer, Wild Boar, Otter.
Birds: Spanish Imperial Eagle, Black Vulture, Griffon Vulture, Greater Flamingo, Black-winged Stilt, Iberian Magpie, Black Stork, White Stork, Common Buzard, Kestrel, Common Crane, Iberian Magpie, Little Egret, Cattle Egret, Greylag Goose, Iberian Green Woodpecker, Sardinian Warbler, Fan-tailed Warbler, Red-legged Partridge, Lesser Black-Backed Gull, Grey Heron, Swamphen, Glossy Ibis, Short-eared Owl, Merlin.