serranía de ronda butterfly checklist
The Serranía de Ronda is a big region within Málaga province in Andalucía, Southern Spain. Around one fifth of the renown Sierra de Grazalema belongs to the Serranía de Ronda, and likewise territories of the future Sierra de las Nieves National Park, the Genal and Guadiaro valleys, etc.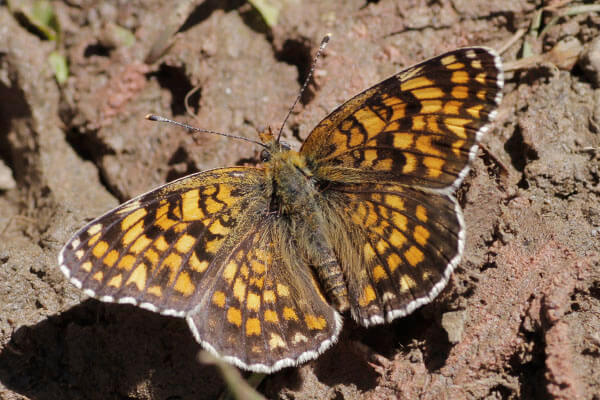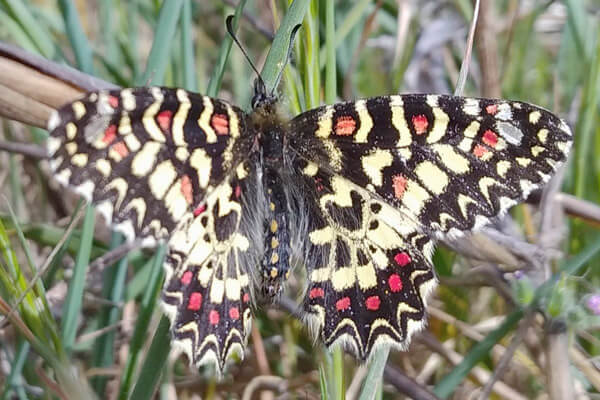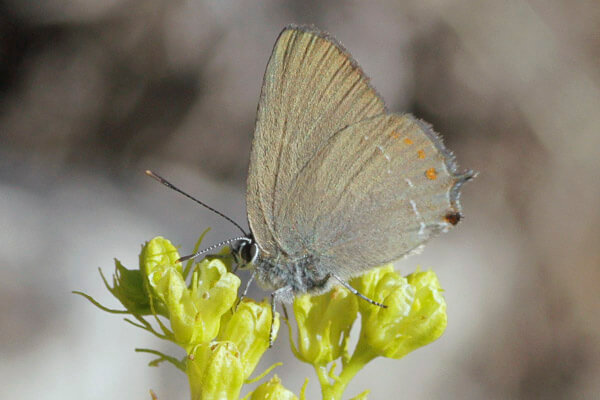 The habitats and plantlife are varied and blessed by the geographical location, altitudinal range, mild weather and the biotic limestone soils.
The Serranía de Ronda has a moderately rich butterfly community is demonstrated by the 67 common species found here. This represents nearly the half of the whole southern Spain, which has some 140 species.
As the graph below shows, the best period to look for butterflies in the Serranía de Ronda starts in March and extends until mid July. For more comfortable temperatures and to combine well with plants, wildflowers and wildlife we recommend April, May and early June.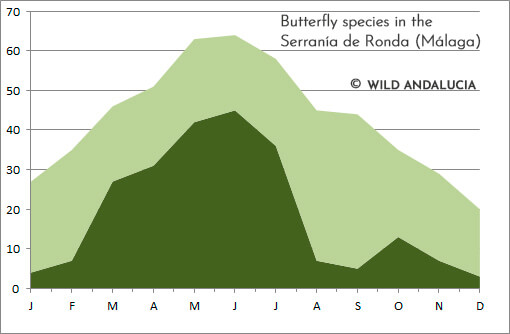 In spring a naturalist can easily find beautiful species such as Spanish Gatekeeper, Cleopatra, Spanish Marbled White, Spanish Festoon, Provence Orange-tip, Black-eyed Blue and Common and Scarce Swallowtails.
Some species are very localized and restricted to the mountain ranges south of the Guadalquivir (named béticas). Among these we can find Provence Hairstreak, Large Tortoiseshell, Lorquin's Blue and Spanish and Aetherie Fritillaries.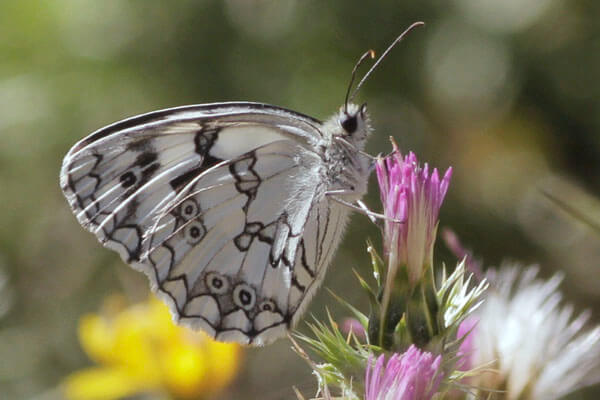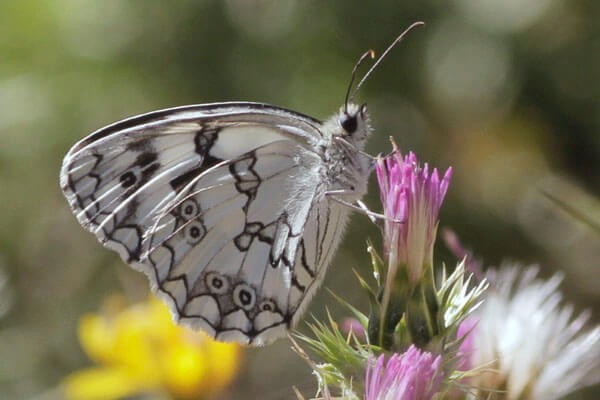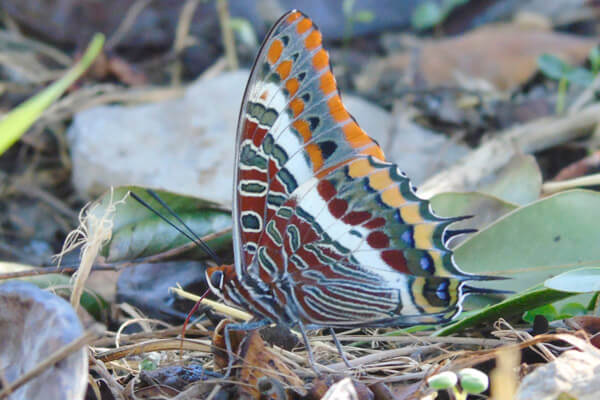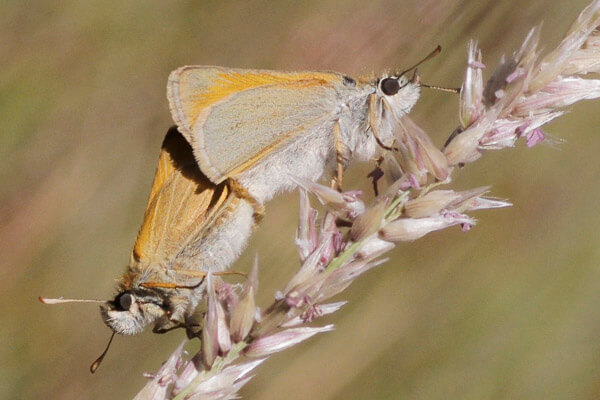 Some of the species shown on the butterfly checklist are unique to southwestern Andalucía and north Africa. Other species are to be found mainly in the karst sierras, such as the iconic Spanish Fritillary or several blues. Aetherie Fritillary is a Grazalema's local speciaty, and likewise Geranium Argus in Sierra de las Nieves.
The Two-tailed Pasha (above, center) is perhaps the most iconic butterfly to find in the Serranía de Ronda because of its large size and striking colours.
WALK WITH A BUTTERFLY EXPERT
We offer butterfly trips from Ronda. Down at the Costa del Sol, José Manuel Moreno guides insect trips. At the Strait of Gibraltar and Estepona we highly recommend biologist Florient Prunier. In Grazalema our friend Sue Eatock has unrivalled insect and botanical knowledge.
Serranía de Ronda: Álvaro Peral, wildhola(at)gmail(dot)com
Sierra de Grazalema: Sue Eatock, natureplus.grazalema(at)gmail(dot)com
Costa del Sol and Sierra de Tejeda: José Manuel Moreno, conocenaturaeco(at)gmail(dot)com
Estepona and Gibraltar: Florent Prunier, florent.prunier(at)yahoo(dot)fr